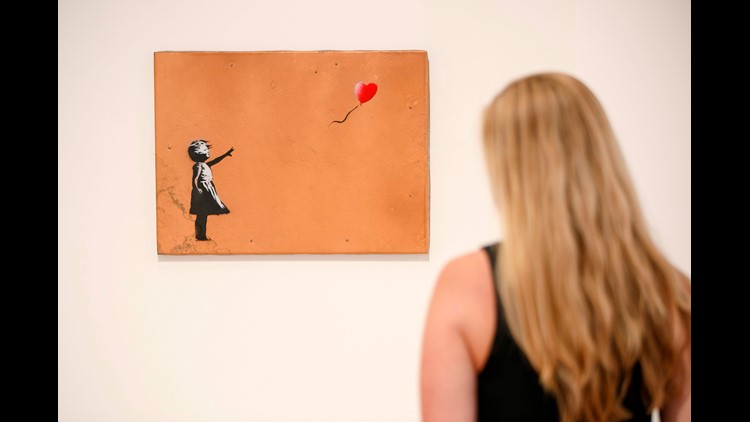 An employee walks with Banksy's "Girl and Balloon" 2009, at Bonhams auction house in London March 23, 2012.
In a screengrab of a conversation with the artist, he said: "I don't charge people to see my art unless there's a fairground wheel", in reference to his dystopic amusement park Dismaland, which he opened to the public for a fee in Weston-super-mare in 2015.
The elusive world-famous British street artist Banksy has reportedly pulled off one of the greatest art heists, allowing his own painting to self-destruct, just moments after "Girl with a Balloon" had fetched over £1mn at auction.
Bidders looked shocked as the piece was torn to shred by a shredder built into the gold frame.
Alex Branczik, one of the bosses at Sotheby's, the shop where the painting was sold, said "It appears we just got Banksy-ed".
"Girl with a Balloon" (2006) was the final lot of the evening sale at Sotheby's and ended things off with an impressive final price of £953,829 (~$1,251,423), or £1,042,000 with buyer's premium (~$1,367,104).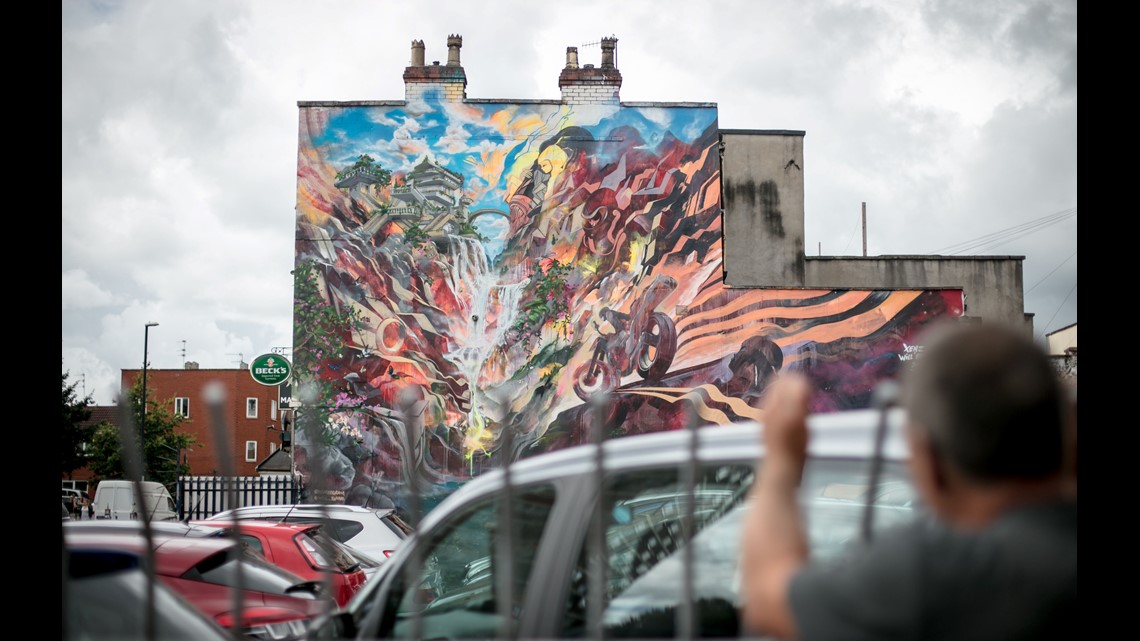 Upfest Europe's largest street art festival
This content was republished with permission from CNN.
He claimed he had no idea the artwork was going to be destroyed. "You could argue that the work is now more valuable", Branczik said.
Banksy posted a photograph of the moment on his official Instagram account, captioning it: "Going, going, gone..." The spray paint and acrylic on canvas that was mounted on board depicted a small girl in black and white reaching out towards a red, heart-shaped balloon attached to a string.
Banksy is a Bristol-born artist whose true identity - despite rampant speculation - has never been officially revealed.
He rose to fame with graffiti that appeared on buildings across the United Kingdom, often marked by deeply satirical undertones.