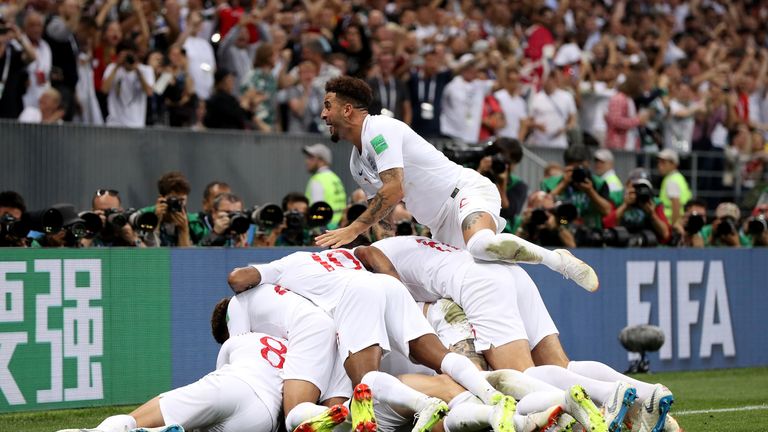 The Burnley centre back won his first cap against Italy in March as part of a back three and he was on Southgate's standby list for the World Cup in Russian Federation, before pulling out to undergo a hernia operation.
England coach Gareth Southgate has targeted an improvement on the country's poor competitive record against the best worldwide sides as they prepare to face Spain in their opening UEFA Nations League game on Saturday.
It was a packed 90 minutes for England's opening Nations League match, with games against Spain and Croatia - both home and away - yet to come.
A sold-out home crowd is set to provide a celebratory atmosphere on the back of England's exploits in Russian Federation but, even in light of the euphoria that fostered, Southgate is not losing sight of the bigger picture.
"Bar Argentina in 2002, who were disappointing (as England won 1-0 in a World Cup group game), it's very rare going back to the 1970s, late 1960s that we beat those top teams".
"Ideally over the next two years we'd like to go into the European Championship with a record of beating the top teams".
"We want to test ourselves against the best", he told a pre-match news conference. At any tournament you have to be able to handle the pressure and can we do it every couple of years?
Former England assistant coach Gary Neville recently suggested that Southgate should alter the formation and play a 3-4-3 in games against the top sides. "Now it's about improving as a team, improving the way we play, improving the tactical detail of how we play and testing ourselves over the next few months against some really top teams". Sport doesn't stand still for anybody. The feelgood factor from Russian Federation? "One of our ambitions over the past year or so has been to get back that connection with the supporters".
"If there is an extra spot available, obviously it gives me a better chance to be part of the squad", he said on Southgate opting to play three central defenders.