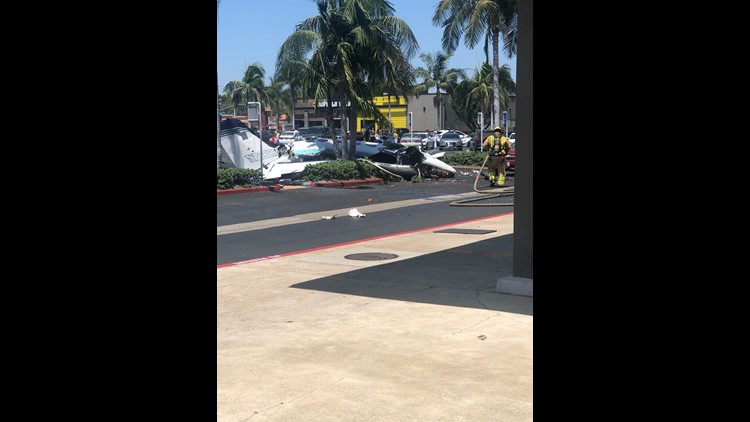 It was not clear if anyone was hurt on the ground, as the plane went down and hit at least one unoccupied vehicle, Orange County Fire Authority Capt. Steve Concialdi told City News Service.
The plane was about one mile from its destination, John Wayne Airport, before the crash.
The family of one of the victims identified their daughter, 29-year-old Nasim Ghanadan of Danville, as one of those aboard the plane when it crashed.
All of the fatalities were aboard the plane, a Cessna 414 that was on approach to John Wayne Airport, said Orange County Fire Authority Capt. Steve Concialdi from the scene.
The Shepherds have two children, according to Lara's profile on the real estate site.
The plane is registered to Category III, according to an FAA database.
Witnesses in watched in horror as the plane flew low over the shopping area near the upscale South Coast Plaza mall and nosedived into the parking lot.
A medical group has been established to handle patient care and treatment, said the Orange County Fire Authority.
Friends and associates said all five were employees of Pacific Union International.
Bystanders told journalists they saw the plane falling nose-first.
The Federal Aviation Administration and the National Transportation Safety Board are investigating the crash.
The CEO of a San Francisco real estate company and four others died when a private plane he was piloting crashed into a a Southern California parking lot, according to the Orange County coroner. A phone call to the company was not immediately returned.