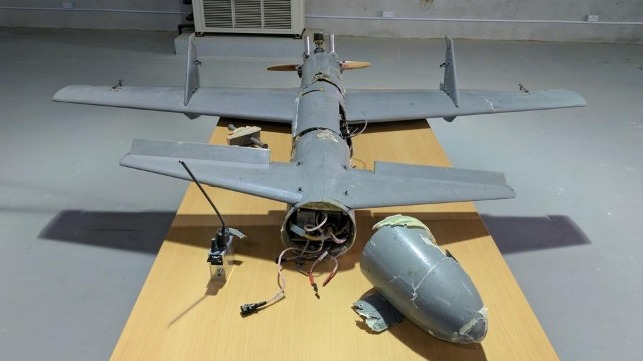 The Saudi-led coalition earlier announced that it had ordered an investigation into the air strike on Thursday that killed at least 29 children traveling on the bus in Yemen.
"Our shops were open and shoppers were walking around as usual".
A Yemeni man holds a boy who was injured by an airstrike in Saada, Yemen August 9, 2018.
"There are remains everywhere, we are still trying to confirm identies", Yahya Shayem, a health official in Saada, told AFP.
White plastic body bags filled the floor of a room in the ICRC-supported hospital.
"We need blood", said Jameel al-Fareh, an emergency room doctor at Saada's Al-Jumhuri hospital, calling on local people to donate blood to treat the wounded.
More than 60 injured are "children under the age of ten".
The Saudi-led coalition intervened in the conflict in Yemen in 2015, in an attempt to restore the internationally recognised government to power after it was driven out by Houthi rebels in the capital.
The strike by the Western-backed alliance outraged human rights groups and was strongly condemned by United Nations officials.
The children were on their way back to school from a picnic when the driver of their bus stopped to get a drink, the charity Save the Children said it had been told by its staff.
"The coalition will take all necessary measures against the terrorist, criminal acts of the Huthi militia, such as recruiting child soldiers, throwing them in battlefields and using them as tools", coalition spokesman Turki al-Maliki said, referring to Thursday's attack.
The head of the Houthis' supreme revolutionary committee, Mohammed Ali al-Houthi, hailed Friday's call by U.N. Secretary-General António Guterres for an independent investigation into the air strike. "The attack on civilians is not acceptable".
"The civilian people are not our target, our strategic objective is to get back the legitimate government, which is recognized by the global community", he added.
US State Department spokeswoman Heather Nauert said the United States was concerned about reports of the air strikes and urged the Saudi-led coalition to "conduct a thorough and transparent investigation".
Media captionThe conflict in Yemen has been raging for years - but what is it all about?
"Today's attack in Saada was a legitimate military operation... it conformed to worldwide and humanitarian laws", said coalition spokesman Colonel Turki al-Malki in the statement.
"Today's attack in Saada was a legitimate military operation ... and was carried out in accordance with worldwide humanitarian law", the coalition said in the Arabic-language statement carried by SPA.
Yemeni army forces, supported by allied fighters from Popular Committees, have launched a barrage of domestically-designed and -manufactured ballistic missiles at military bases and key facilities in Saudi Arabia's southwestern border region of Jizan in relation to the Riyadh regime's devastating military aggression against their homeland. Fragments from a missile launched at the Jizan Industrial City in southern Saudi Arabia late on Wednesday, killed one Yemeni civilian and wounded 11, Saudi state media said earlier on Thursday.
Saada, the main stronghold of the Houthis, has mainly come under air strikes from the coalition as the mountainous province makes battles hard for pro-government ground troops.
Image copyright Reuters Image caption The Houthi health ministry says at least 40 children were killed in the attack Why is there a war in Yemen?