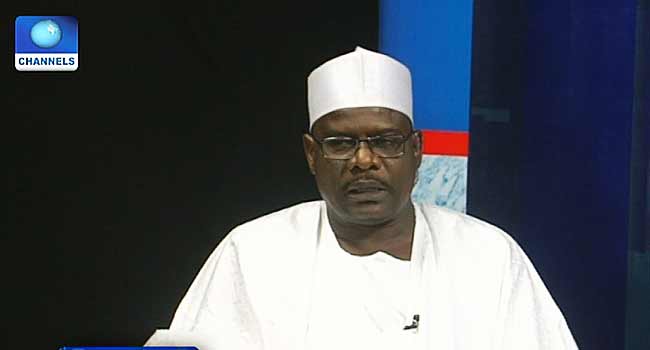 The Acting President, Yemi Osinbajo, has directed the termination of the appointment of the Director General, State Security Service, Lawal Daura, with immediate effect, the presidency has said.
Acting President Yemi Osinbajo on Tuesday, August 7, sacked the director-general of the Department of State Services (DSS), Lawal Daura.
Onuesoke said: "You will recall that my friend Timi Frank made the coup that happened today open to the public since yesterday about an attempt by DSS, Oshiomhole, Akpabio, Amaechi etc planning to invade the NASS today (yesterday)".
Officers of the Department Of State Services (DSS), had stormed the National Assembly in the early hours of Tuesday, barricading the entrance and preventing lawmakers from entering.
Senators loyal to President Muhammadu Buhari In a desperate move to carry out their plan have seemingly moved to a private residence on Asokoro Drive, Abuja. "When I have a detailed picture, we'll make a release about it".
Senator Rafiu Adebayo Ibrahim representing Kwara South has disclosed that lawmakers belonging to the Parliamentary Support Group, PSG, allegedly received the sum of $1 million each to impeach the Senate President, Bukola Saraki and his Deputy, Ike Ekweremadu.
The defections cost the APC its Senate majority and present a challenge to Buhari's re-election bid because most of those who left joined the opposition People's Democratic Party which ruled Nigeria from 1999 until Buhari took office in May 2015.
But it turned out there was nothing like that in the offing as no APC senator was in the National Assembly when they were creating the row outside the gate.