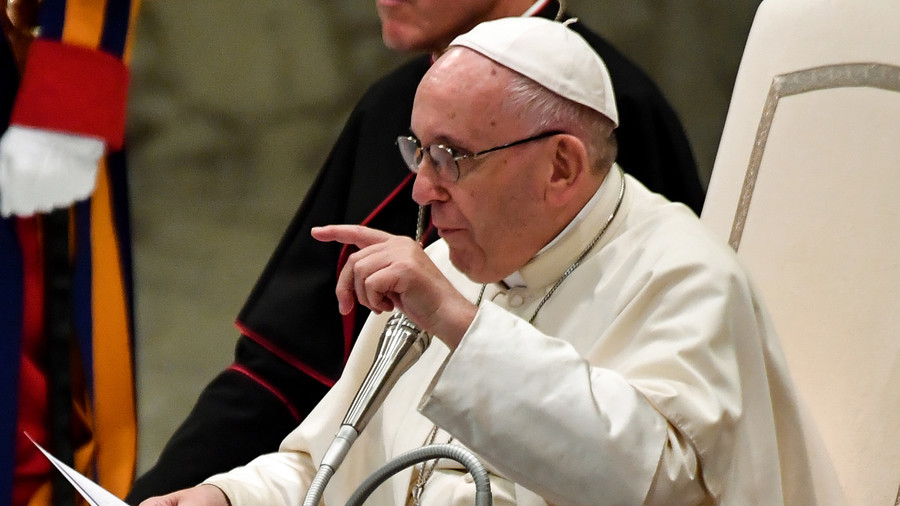 In the past, the Catechism of the Catholic Church has supported the death penalty "if this is the only possible way of effectively defending human lives against the unjust aggressor".
Reporting from Rome, NPR's Sylvia Poggioli says the catechism change is "likely to be opposed by Catholics in the US and other states where capital punishment is legal".
The 1992 text of the catechism says authorities should take appropriate measures in the interest of the common good without excluding the use of the death penalty in extremely grave cases.
The Roman Catholic Church formally changed its teaching on Thursday to declare the death penalty inadmissible whatever the circumstance, a move likely to be criticized in countries where capital punishment is legal. On the other hand, he said, it is a method frequently used by "totalitarian regimes and fanatical groups" to do away with "political dissidents, minorities" and any other person deemed a threat to their power and to their goals.
Archbishop Rino Fisichella, President of the Pontifical Council for Promoting the New Evangelization, says Pope Francis' change to the Catechism regarding the death penalty is true progress in continuity with previous Church teaching.
The Catechism of the Catholic Church is a text that summarizes Catholic doctrine - the teaching of the Catholic faith and what Catholics throughout the world believe - in the context of history and tradition.
The new teaching says that the earlier policy was outdated and that the church should work to end the death penalty. Francis' immediate predecessor, Pope Benedict XVI, did not oppose the death penalty in all cases, according to the BBC.
FILE PHOTO: Pope Francis delivers a speech after a meeting with Patriarchs of the churches of the Middle East at the St. Nicholas Basilica in Bari, southern Italy July 7, 2018.
Doctrinally, the development "centers principally on the clearer awareness of the Church for the respect due to every human life", the letter states, citing Saint John Paul II: "Not even a murderer loses his personal dignity". "By definition, the lives of nearly all those on death row are not 'innocent'".
For example, in 1995, Pope John Paul II said "there is evidence of a growing public opposition to the death penalty, even when such a penalty is seen as a kind of "legitimate defence" on the part of society". Furthermore, evidence of judicial errors and flaws in the criminal justice system points to the need for its abolition where it still exists, he wrote.
He added that human life is "is always sacred in the eyes of the creator", the AP reported.
"The number of U.S. states carrying out executions increased from five in 2016 to eight, with Arkansas, Ohio and Virginia resuming executions after a hiatus", the report said.
However, human rights organisation Amnesty International recorded at least 2,591 death sentences in 53 countries and almost 1,000 executions in 2017 alone.