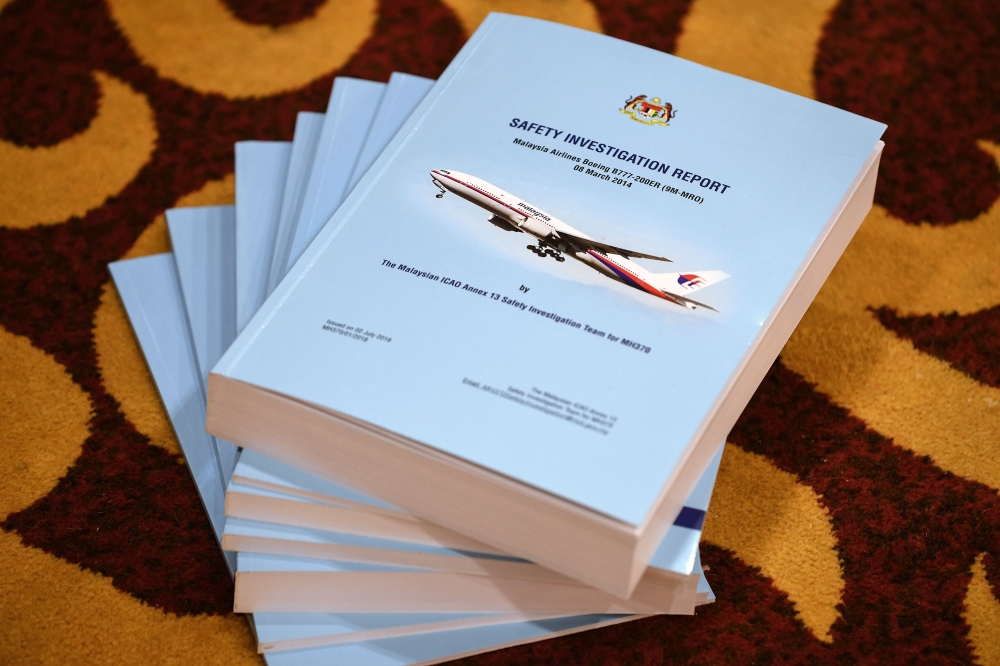 The investigative report, prepared by a 19-member worldwide team, shed little fresh light on the disappearance of the jet carrying 239 people from the Malaysian capital to Beijing had disappeared four years ago.
Azharuddin said that though the report did not suggest that the accident was caused by the then Department of Civil Aviation (DCA), nevertheless, there were some very apparent findings with regard to the operation of the Kuala Lumpur Air Traffic Control Centre, where it was stated that the Air Traffic Controller did not comply with certain Standard Operating Procedures.
A short time later, the plane changed its flight path in a way that "probably resulted from manual inputs", the government's report said.
It said the aircraft was likely deliberately manipulated to take it off course but couldn't determine who was responsible, when or why.
She said the meeting between relatives and officials descended into a "shouting match" as anger mounted.
"I am frustrated. There is nothing new in the report".
"Over the past four years, I have tried my level best to assist in the search for MH370 and I am ever resolute in finding answers we all seek towards this unfortunate tragedy as we owe it to the families and loved ones".
Loke did not reveal the number of traffic controllers who had failed to adhere to the SOPs during the disappearance of the Boeing 777 aircraft in 2014.
Last May, Malaysia cancelled an underwater search led by the USA company Ocean Infinity after tracking 112,000 square kilometers of the Indian Ocean without locating the aircraft's remains.
One area that came in for criticism in the report by the 19-member team, which included foreign investigators, was air traffic control.
However, the report said the investigation showed lapses by air traffic control, including a failure to swiftly initiate an emergency response and monitor radar continuously, relying too much on information from Malaysia Airlines and not getting in touch with the military for help.
The report also said the plane was airworthy and did not have major technical issues, with Kok saying it had been diverted from its intended flight path manually.
The report also points to failings in Malaysia's surveillance systems and does not rule out interference by third parties.
The report also dispelled concerns that Captain Zaharie Ahmad Shah or first officer Fariq Abdul Hamid had suffered any difficulties in their personal lives that would affect their professional judgement.