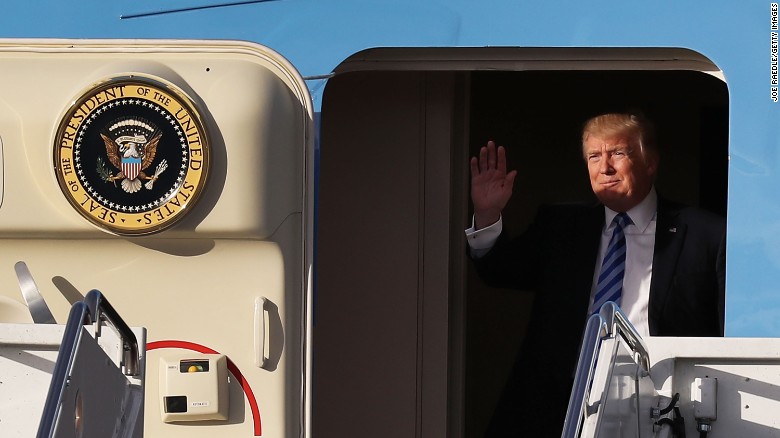 There's "help wanted" at The Trump Organization's Mar-a-Lago Club in Palm Beach, Florida.
The posts appeared Thursday on the Department of Labor website, showing the Florida club is searching for 21 cooks and 40 waiters and waitresses.
The postings show that - despite Trump's insistence that immigration is holding down wages and crowding out native-born American workers - his club believes it can not find any Americans in South Florida who are qualified to hold two very common restaurant-industry jobs.
If the Florida resort's request is approved, Mar-a-Lago will have 261 foreign temporary workers on the controversial H-2B visa.
The company's decision over hiring more foreign workers comes amid a broader political debate raging over the Trump administration's immigration policies.
For all his tough talk on immigration from his election campaign to the ongoing migrant crisis brought about by his draconian policies, it seems rather freaky Trump wants foreign workers over USA residents for his beloved resort.
Trump centered much of his 2016 campaign under the promise of "America first" and "buy American and hire American", both sentiments he continues to push throughout his presidency. That same week, however, "Mar-a-Lago was applying for foreign worker visas".
The President's infamous golf resort, Mar-a-Lago, recently filed requests to hire 61 foreign workers. But it is seeking to pay those cooks slightly less than in 2017: the posting says Mar-a-Lago's pay for cooks starts at $13.31 per hour, down 3 cents from the year before. During the season, you can't get people.
Trump is a regular weekend visitor to Mar-a-Lago, which he dubbed "the Winter White House". "But other hotels do the exact same thing".
Nonprofit placement agency CareerSource Palm Beach County told The Palm Beach Post that there were many Americans eager to work at Mar-a-Lago, and that they agency has a database last November of 5,136 qualified candidates for "various hospitality positions". The servers and cooks would work October through May. The Trump Winery in Charlottesville, Va., is looking for 23 H-2B visas.