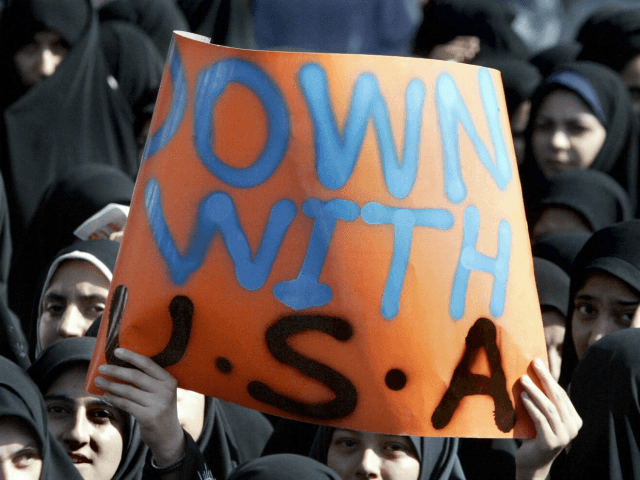 U.S. President Donald Trump speaks about his summit meeting with Russian President Vladimir Putin as he begins a meeting with members of the U.S. Congress at the White House in Washington, July 17, 2018.
He appeared to be responding to reports earlier in the day quoting Rouhani warning Trump, "don't play with the lion's tail, this would only lead to regret".
Mr Trump withdrew from the Iran nuclear deal last May, and U.S. sanctions are expected to snap back on Tehran in two waves, the first on August 6, and the second in early November.
Rouhani has previously lashed out against Mr. Trump for threatening to re-impose the sanctions, as well as for moving the US embassy to Jerusalem and banning travel to the USA from certain Muslim-majority countries. He called for the president to continue pressing Rouhani with sanctions and to "not get pulled into another preventable war in the Middle East".
Rouhani also suggested Iran could immediately ramp up its production of uranium in response to USA pressure.
He also accused the Iranian regime of trying to convince Europe not to leave the nuclear deal, while "they're covertly plotting terrorist attacks in the heart of Europe".
Separately, Iran's parliamentary speaker on Tuesday described Trump's comments as "the words of a troublemaker". "BE CAUTIOUS!", he wrote.
"Our hope is that ultimately the regime will make meaningful changes in its behaviour both inside Iran and globally", he said. In the meantime, the U.S.is stepping up Farsi-language outreach that is meant to support Iranians demonstrating against the policies of their government.
Germany is calling for restraint amid escalating rhetoric between the leaders of Iran and the United States. Next month, the USA will re-impose oil and banking sanctions.
Tensions between Iran and the U.S. have worsened after Trump asked the long-handing nuclear deal created to ease sanctions in exchange for no nukes being developed by Tehran.
He added, however, the war of words between the two presidents was to be expected, since official diplomatic relations between the two countries have been frozen for decades.
That came about 12 hours after the president fired off a tweet responding to a speech by Iran's president in all capital letters just before midnight that echoed the kind of fire-and-brimstone language he once reserved for North Korea.
He cited high levels of corruption within the Iranian leadership.
"[Secretary of State] Mike Pompeo, you know, gave a tough speech about Iran at the Ronald Reagan Library, a lot of which I agree with", Boot continued.
"The proud Iranian people are not staying silent about their government's many abuses, and the United States under President Trump will not stay silent either", Pompeo vowed.