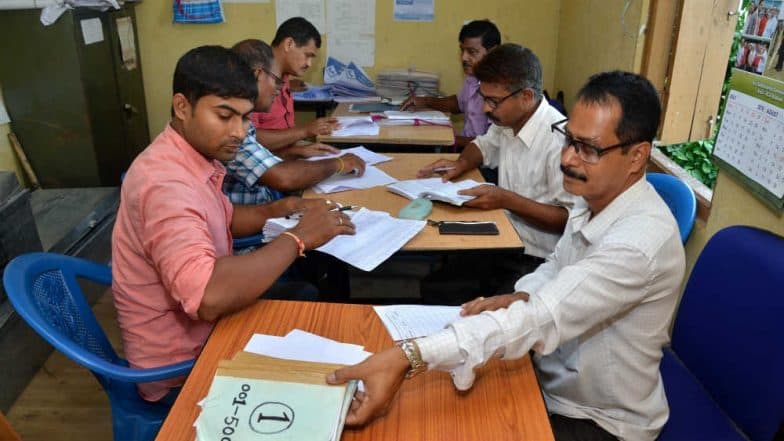 The NRC has been updated after almost seven decades as part of a campaign to identify undocumented immigrants from Bangladesh, but critics say those not finding their names in the list might be effectively rendered stateless.
That her identity got entwined with that of her husband of 30 years is not good enough now, at least not to be a part of the final draft NRC. "2,89,83,677 out of 3.29 crore applicants are eligible", Sailesh said.
"The process has been completely transparent, fair, objective and meticulously carried out".
The NRC is being updated under the Supreme Court supervision with March 24, 1971 as the cut-off date for genuine Indian citizens in Assam. The final draft of NRC Assam will be published online at nrcassam.nic.in and in all the NRC Sewa Kendras (NSK) across the state. The people who are not included can make claims and objections.
The Rajya Sabha was adjourned for the second time till 2 pm today as Opposition parties led by the TMC created an uproar over publication of Assam's National Register of Citizens.
To be recognized as Indian citizens, all residents of Assam had to produce documents proving that they or their families lived in the country before March 24, 1971.
Vulnerable areas have been identified by superintendents of police in their respective districts and the situation is closely monitored to prevent any untoward incident, especially those arising out of rumour-mongering.
The Centre has despatched 220 companies of the Central Armed Police Forces to gear up security in Assam and neighbouring states. "For this remarkable feat, I extend my heartiest congratulations to the 55,000 officials engaged in NRC updation process and the people living across the Barak and Brahmaputra valleys, plains and hills of the state", PTI quoted Sonowal as saying.
The chief minister thanked the officials who were involved in updating the NRC.
40,07,707 names did not appear in the Complete Draft NRC. "They will have sufficient opportunity for all remedies available".
The next step will be to file the claim in another prescribed form which will be available from August 30 to September 28 next and these claims will be finally disposed of after proper hearing.
The process of receipt of NRC application forms started during the end of May 2015 and ended on 31 August 2015.