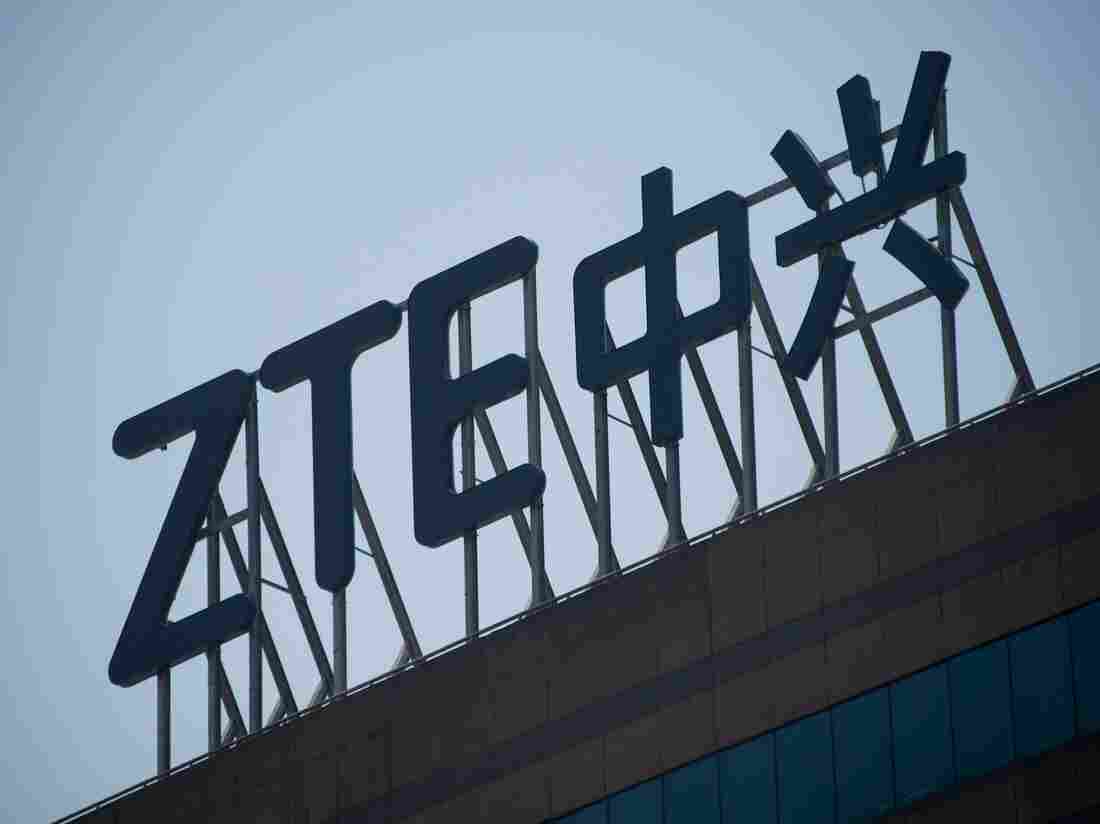 That report said ZTE would have to pay a total of $1.7 billion in penalties, with a preliminary deal including a $1 billion fine and $400 million in escrow in case of future violations.
Last month a source familiar with the talks said that the Trump administration had struck an agreement with ZTE.
China's ZTE will pay a $1 billion penalty and will embed a US -appointed compliance team, terms that are similar to those President Trump discussed last month when he revealed that Chinese leaders had asked him to look into the matter.
The telecommunications equipment maker has been on life support since a seven-year US ban was imposed in April, breaking a 2017 agreement reached after it was caught illegally shipping goods to Iran and North Korea.
On Tuesday, it was reported that ZTE, the fourth-largest smartphone maker in the United States by market share, had agreed in principle to a settlement that would lift the seven-year Commerce Department ban preventing U.S. companies from doing business with it.
In addition to the more than $1.8 billion in combined fines, ZTE will be required to retain a team of specially assigned compliance coordinators answerable to BIS for a period of 10 years. That was a potential death blow to ZTE, which relies on US technology for an estimated 25 to 30 percent of its components. Although not specifically stated, the announcement implies that ZTE will no longer be banned from selling technology to other countries and that American companies will no longer be banned from selling components to ZTE, either.
ZTE plead guilty to conspiring to violate USA sanctions against Iran and North Korea in a U.S. court a year ago.
Ross said the U.S. will install its "own compliance people" to monitor the company, and shareholders will bring in new management and board. "This should serve as a very good deterrent not only for them but for other potential bad actors", Ross said.
Mr Ross said the fine was the largest penalty ever levied by Commerce's Bureau of Industry and Security and pledged to continue monitoring ZTE's behaviour.
An agreement that allows the crippled company to reopen was seen as a key Chinese demand as the world's two largest economies try to avoid a trade war that could undermine global growth.
"This is a company that repeatedly violated sanctions against Iran and North Korea, and with which the NSA, FBI, and Central Intelligence Agency all have cyber security concerns".
ZTE did not respond to repeated requests for comment.
Trump previously highlighted the fact that ZTE buys a tremendous amount of equipment from American companies and claimed an agreement to revive the company would be just a small component of an overall trade deal with China. Senate minority leader Chuck Schumer (D-NY) has said publicly that "Both parties in Congress should come together to stop this deal in its tracks".