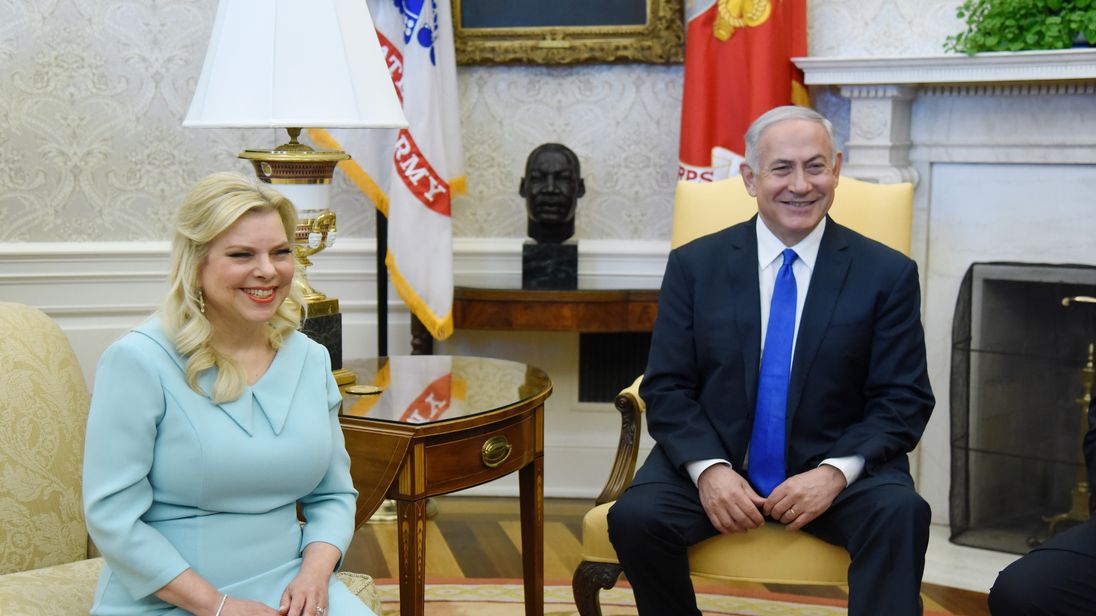 In Thursday's indictment, the Justice Ministry said Sara Netanyahu was charged with graft, fraud and breach of trust for allegedly overspending more than $100,000 USA on private meals at the prime minister's official residence, even when there was a full-time chef on staff.
In the indictment, the attorney-general alleged that from September 2010 until March 2013, Netanyahu acted in coordination with then-Prime Minister's Office deputy director-general Ezra Seidoff to present the false misrepresentation that the Prime Minister's Residence did not employ a cook, even though it did during that time.
The exorbitant spending on lavish meals took place despite the fact that the Netanyahus had a full-time chef at their disposal.
She has denied any wrongdoing. "He himself has three criminal investigations hanging over his head and that will make it harder for Netanyahu to govern".
Think your friends would be interested?
Gil Hoffman, chief political correspondent of the Jerusalem Post, said the indictment was a "devastating blow" to the prime minister. "There was no fraud or breach of trust or any offense".
Sara and Benjamin Netanyahu visit the British Museum in 2015.
Prime Minister Netanyahu also faces several police investigations into alleged corruption.
Netanyahu is suspected of having received luxury gifts from businessmen overseas in Case 1000.
A similar agreement is said to have been proposed through intermediaries to Shaul Elovitch, the controlling shareholder in Israel's Bezeq communications giant and owner of the popular Walla! news website.
Meals also came from Cavalier, described by reviewers on Trip Advisor as "the only notable" French restaurant in Jerusalem before it closed previous year, and from the Sheraton Plaza restaurant, then led by chef Shalom Kadosh. Both Benjamin and Sara Netanyahu have been questioned in relation to the probe, known as "Case 4,000", of which Mrs. Netanyahu is a suspect.
Netanyahu has protested his innocence and vowed to remain in power, saying he is the victim of a "witch-hunt".