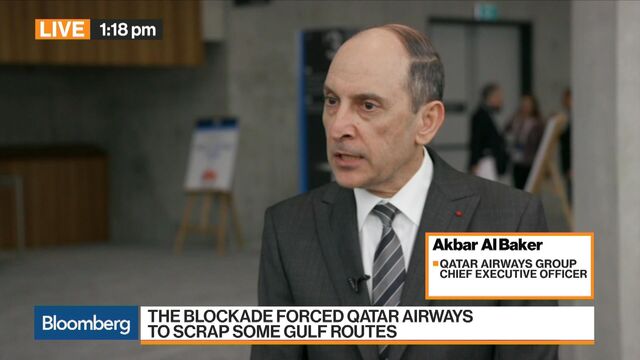 That's the message Qatar Airways CEO sent this week when he suggested that only a man is capable of heading up the airline he now leads.
Akbar Al Baker said his airline had taken steps to address gender equality, but when asked why it was led by a man, he replied: "Of course it had to be led by a man because it is a very challenging position".
Akbar Al Baker, International Air Transport Association chair and chief executive of Qatar Airways, said his job could only be done by a man.
Cathay CEO Rupert Hogg said there were no immediate vacancies on the top team but there were women managers a level below and diversity was valued at the airline, which has staff from 75 nationalities and is a supporter of the Gay Games 2022 in Hong Kong. I think it is an exercise only to gain political mileage. I didn't mean it in the way it was meant to be. That's not the case at Qatar Airways, Al Baker told the reporter.
The airline executive later clarified his remarks during an interview with Bloomberg, saying he was "only referring to one individual, I was not referring to the staff in general". "If we're leaving out nearly 50 percent of the population in our search for the next generation of 640,000 pilots, we're clearly not tapping into all of the talent that's available", Alan Joyce, the airline's chief executive, said in a statement previous year.
The boss at Qatar Airways might want to chat with Angela Merkel, Theresa May or other female heads of state to see if they need any help running their countries, as he views his position atop the state-owned airline as overly challenging for the opposite sex.
In 2017 he apologized after calling USA flight attendants "grandmothers" during a trade row with US airlines, prompting an airline union to accuse him of sexism and age discrimination.
Asked at Wednesday's CAPA conference whether he truly believed that only a man could do his job, Al Baker said, "No, I don't believe that".
IATA's board of governors on Sunday.
Gloria Guevara Manzo, the first female president of the World Travel and Tourism Council, said investors needed to start pushing companies to do more.
His response comes at a time when the global aviation industry is under pressure to be more gender balanced, with equality a hot topic at the predominantly male-attended IATA AGM being held in Sydney June 3-5.
Al Baker's apology was shared by Qatar Airlines.