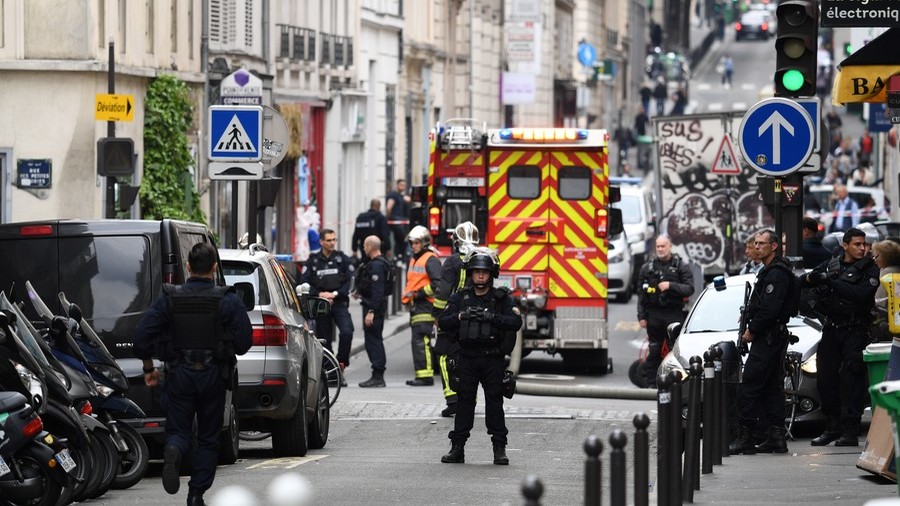 The French interior minister says that a hostage-taker has been arrested and his hostages freed, some four hours after holing up in a building in central Paris.
There were no immediate details on the age, appearance or nationality of the hostage taker.
Witnesses said the man claimed to be in possession of a gun and bomb.
An area in Paris has been on lockdown after an armed man reportedly took several people, including a pregnant woman, hostage in one of the buildings, local media report. He reportedly struck one man, who managed to escape, but was doused with gasoline.
The motive for the attack was not clear but incident did not appear to be terrorism-related.
He's holding two hostages.
Entering the building located on Rue des Petites Écuries around 4 p.m., the man pretended to be delivering food.
Police officers stand on a street near the site of an ongoing hostage taking on June 12, 2018 in central Paris.
According to reports he had demanded to be put in contact with the Iranian ambassador in Paris and that he didn't want any police cars in the vicinity.