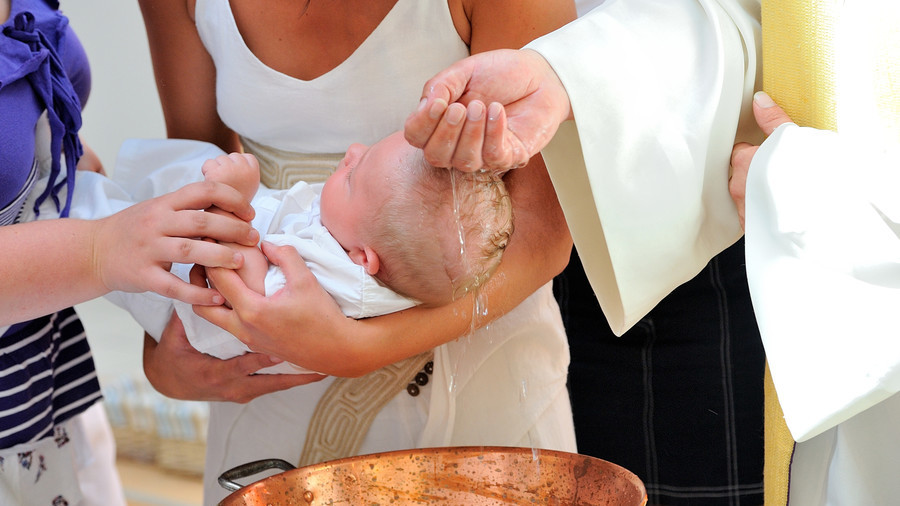 When the inconsolable baby continues to cry, the visibly agitated priest strike him across the face, hard enough to make a clear sound in the clip.
The horrified parents are at first anxious when the priest holds the baby in a vice-like grip to stop him from wailing. Added another: "A priest slaps my baby and I'm putting him on the cross".
"I'm going to put water on the forehead, and after I'll embrace the young fellow", one user quoted the priest as saying.
"I don't care if you're a pastor, priest or one of Jesus 12 disciples", one angry viewer tweeted. "If. You".
A baby's relatives were forced to wrestle the child away from a French priest who slapped it during baptism. "So, calm down. Calm down".
The people in the church can be heard to say: "Don't hit the kid" and "Sir, we do not hit him".
As the churchgoers begins to murmur, he repeats: "There, you have to calm yourself, you have to calm yourself, there, there".
Another person said: "If that video would end with the father giving the priest a very strong bitch slap it would be ideal".
While doing this, the priest uttered the words "Calm down", to the dismay of the child's family.
A man who appears to be the child's father snatched the child out of the priest's grip, even as the cleric seems unrepentant and tussles for possession of it. Dozens of comments have been left below the original video expressing dismay at the priest's actions.