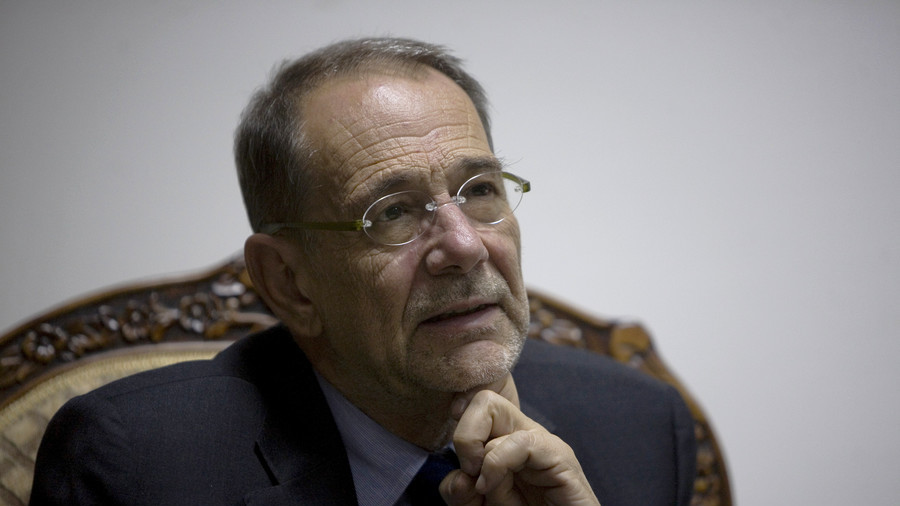 A former North Atlantic Treaty Organisation secretary general said Monday that he has been blocked from entering the us over a visit to Iran in 2013. 75-year-old Solana failed to go through the procedure of electronic authorization that is needed for visa-free entry into the United States.
Spaniards do not need a visa to travel to the United States for trips under 90 days. Solana, a Spanish citizen, reportedly said he was invited to Iran in 2013 for the inauguration of President Hassan Rouhani and did not hold an official government post at that time.
Solana was disappointed and said such an outcome was not desirable since people had to visit these countries to continue with the negotiations. "I went there (Iran) to represent all those who had been involved in the (nuclear) negotiations..." It's a computer - an algorithm - and if you've been in Iran lately, they take you out of the system.
Solana, who was scheduled to give a speech at the Brookings Institution in Washington DC, was refused USA visa by an electronic authorization system because of visiting the rival state, Spanish newspaper El Pais reported.
Javier Solana told The New York Times that his renewal application on the Electronic System for Travel Authorization (ESTA) was rejected for the first time. While these individuals may still travel to the U.S., they must apply for a visa as though they were not citizens of a country exempt from that requirement.
The Obama-era policy that led to Solana's rejection prevents citizens of 38 countries from receiving ESTAs if they visited Iran, Iraq, Libya, Somalia, Sudan, Syria or Yemen on or after March 1, 2011. "Scores of European scholars, parlementarians (sic) and business people have already faced the same constraints".
Solana noted that in the U.S.it also intends to work as a Professor at several American universities.
Current US President Donald Trump, however, made a decision to withdraw from the deal in May 2018.