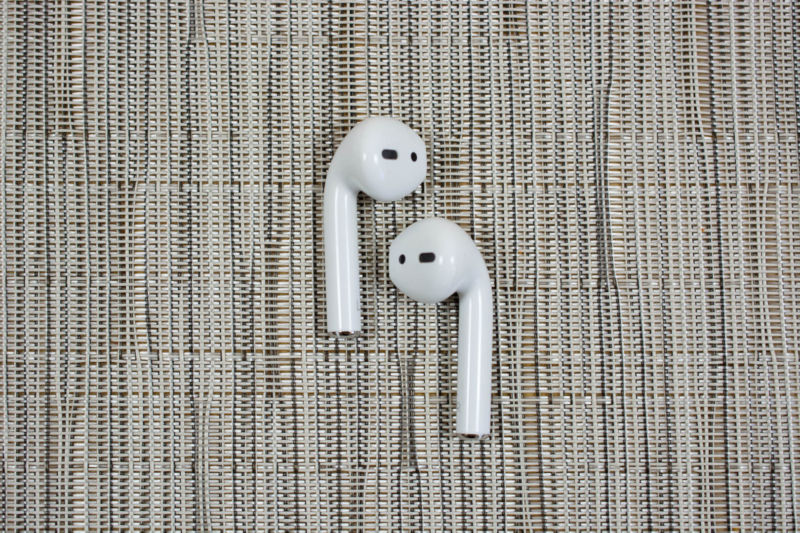 Finally, the Bloomberg report claims that there is potentially a new HomePod smart speaker on the way. Talking about the AirPods first, these wireless earphones will be able to feature noise-cancellation and water-resistance.
Apple is also working to increase the distance that AirPods work away from devices like the iPhone or iPad.
There are over-ear headphones coming from Apple as well and they will compete with the likes of Bose and Sennheiser. These are said to have Apple branding and will be the high-end alternatives to the firm's Beats line.
While none of this is unexpected as such, the timescales may be of note.
On top of the upgraded AirPods, Apple is reportedly planning to bolster its audio portfolio with two more product additions. In their effort to add multiple uses to pretty much all their products, they've also reportedly had internal discussions to add fitness-related components to the pods including biometric sensors, like a heart rate monitor.
Let's hope Apple fares better with its next-generation lineup of audio products because according to new rumors, it sounds like a stellar lineup. Apple is also working on a wireless charging case that's compatible with the upcoming AirPower charger.
Apple is revamping its headphone offerings in ways that ought to get audiophiles excited.
The report from Sina doesn't mention when a cheaper HomePod would go on sale, but noted that Apple is discussing the plans with one of its suppliers, a Taiwanese chip manufacturer called MediaTek.
On the one hand, Apple's Amazon Echo competitor, the HomePod, was delayed quite a bit following its announcement. The current HomePod was built with Inventec but production has since expanded to Foxconn. Bloomberg says Cupertino is already hard at work developing a new model. The rumored models would be Apple-branded, offered as a more premium option. Production hasn't started, and the deal isn't finalized.