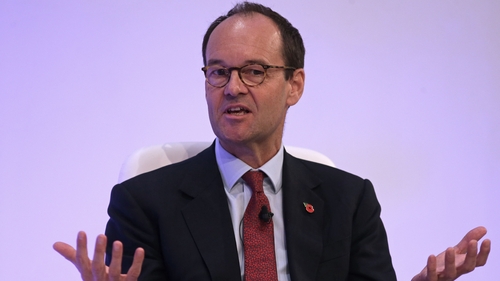 Bernstein's Bruno Monteyne pointed to the risks of bringing together companies with different cultures, noting Morrisons-Safeway lost 28 percent of their sales through a combination of store sales, integration problems and culture clash when they merged in 2004.
If the merger gets the green light, the new entity could account for roughly one in three pounds spent in British grocery; the latest figures from Kantar Worldpanel reveal Sainsbury's and Asda have a combined market share of 31.4%.
Some 15.8 million households bought their groceries at Asda over the past 12 weeks, 500,000 more than shopped at Sainsbury's.
The merger, which was confirmed on Monday 30 April, will mark a "pivotal moment for the British grocery market", giving both stores nearly one third of the entire market share, according to Kantar Worldpanel's retail analyst Fraser McKevitt.
The chief executive of Sainsbury's was filmed singing "We're in the Money" hours after announcing that the supermarket he runs would buy rival Asda, boosting his company's value by 860 million pounds (US$1.2-billion).
The combination expects to lower prices by 10% on products that customers purchase regularly. The like-for-like inflation rate is now 2.1% and is expected to fall further in the coming months.
Lidl became the UK's fastest-growing bricks and mortar supermarket with sales up 9.1%, while Aldi continued to experience strong growth with sales up 7.7%.
The deal with Sainsbury's is "consistent with our strategy of looking for new ways to drive worldwide growth", Judith McKenna, CEO of Walmart's global business, said in a statement. Britain's Competition and Markets Authority said it will "likely" assess whether the deal could reduce competition and choice for shoppers, but Sainsbury's shares jumped as much as 21 percent in London.
Gordon Polson of the Federation of Bakers said: "We already operate in a very competitive retail environment".
Sainsbury's sales grew 0.2% year on year, while Tesco's grew 2.1%, Nielsen's data shows.