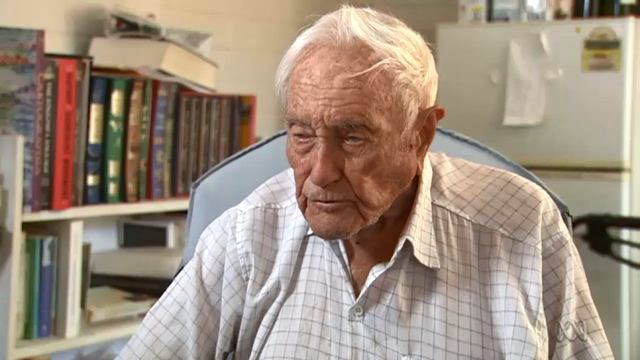 Australia's oldest scientist, Dr David Goodall, who was born in London, doesn't have a terminal illness but says he regrets living for so long.
He will be accompanied by his friend, and the West Australian co-ordinator of pro-euthanasia non-profit organisation Exit International, Carol O'Neil.
"I'm not happy. I want to die".
"I am 104 years old so I haven't got much time left anyway".
"Once one is past the stage of middle life, one has paid back to society the debts that have been paid out, " Goodall told the Australian Broadcasting Corp.
Exit International said it was unfair that one of Australia's "oldest and most prominent citizens should be forced to travel to the other side of the world to die with dignity", the UK's Guardian reported.
A GoFundMe page has been set up so Dr Goodall can travel to Switzerland in business class rather than economy. "I don't think anyone else should interfere", he said.
While doctor-assisted suicide is illegal in many countries, in Switzerland the law allows the procedure providing it is not conducted for "selfish reasons", Fox News said. In 2019, it will be legal for terminally ill patients to undergo the procedure.
The Perth-based ecologist marked his 104th birthday earlier this month.
Marshall Perron, the former Northern Territory chief minister who introduced Australia's first voluntary euthanasia legislation, said it was tragic Prof Goodall couldn't have his wishes met at home.
In fact, until recent years, he appeared to be in good health - he played tennis until he was 90, he performed in amateur stage plays until his eyesight began to decline, and he kept up his work as an honorary research assistant at Edith Cowan University in Perth, even after the school in 2016 deemed him unfit to continue making the trek to campus. Two years ago, when University leaders chose to send a scientist to resign, this fact has caused an global outcry and eventually the decision was reversed under pressure from colleagues Goodall in the world, like "Bagnet".
"I would like them to understand it", he said.
"Why should it make me sad?"