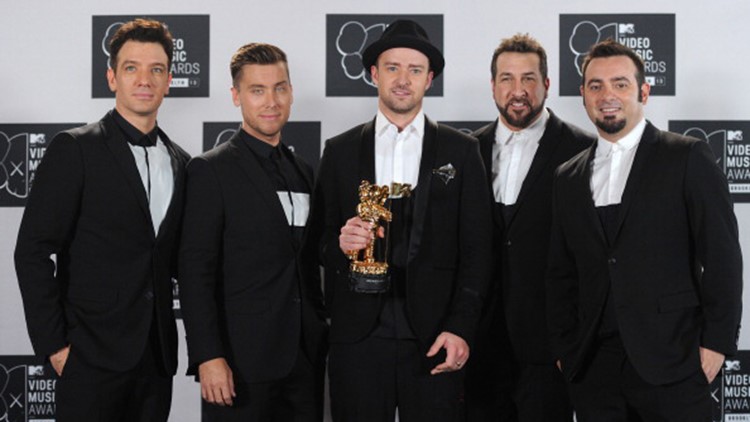 Bandmates Lance Bass, JC Chasez, Joey Fatone, and Chris Kirkpatrick lifted up their "I Have Never" paddles, but nothing from speechless Justin, who wouldn't look anyone in the eye. Also, they've all definitely forgotten their own song lyrics on stage, but have refrained from hooking up with someone while listening to *NSYNC songs.
"We're really a family", Timberlake, 37, said, addressing the crowd. "Jessica [Biel] is a big fan!"
"Never have I ever hooked up with a Spice Girl, ' Ellen asked the boys, prompting a lot of them to show the 'I have never" side of their paddles. He later starts to wave it back-and-forth, and the possible reveal certainly gets the audience screaming.
Bass then paid tribute to his "gorgeous" husband Michael and thanked his "LGBT brothers and sisters, who have embraced me" after confessing he felt bad about having to keep his sexuality a secret during *NSYNC's heyday because "I didn't want to jeopardise the careers of these guys".
It wasn't the only saucy fact to emerge from the game as all five members of the boyband said "I have" when quizzed on whether they'd ever hooked up with someone on the group's tour bus. "I mean, my work knows, friends, my kindergarten teacher was excited for me coming here". While they may not have all skyrocketed to Justin's level of fame, we will always treasure the bopping tunes they've given us.
According to Victoria Beckham, NSYNC asked if they could sing for the girls when they met them at an airport in the late 90s. And it was *NSYNC and that was Justin Timberlake. But they shut us up because they were good'.
However, she told host James Corden that there was no exchanging of phone numbers, saying, "Nothing like that".
Justin Timberlake and some of his old co-workers got together to get a star on the Hollywood Walk of Fame.
During the ceremony, Variety reports that Lance shared a powerful speech on what it was like to come out as gay several years after the pop group had broken up.