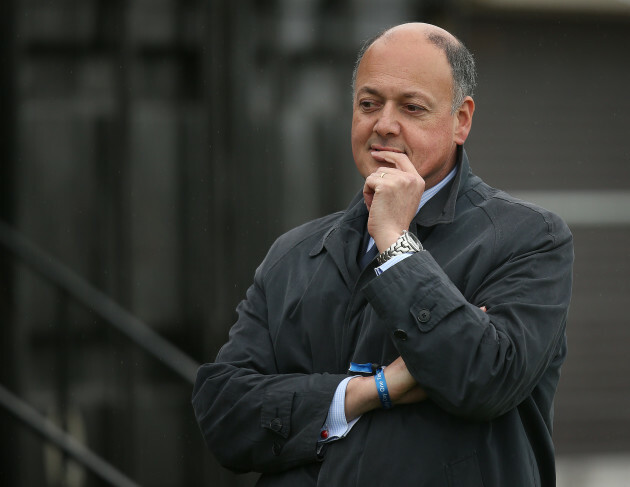 Ireland were flying high for most of the second day in Dublin, but Pakistan debutant Faheem Ashraf and spinner Shadab Khan came to their side's aid as they scored an unbeaten 61 and 52 not out respectively. Asad Shafiq and Haris Sohail looked out of sorts against the movement and the pace but they controlled their urge to attack and put on a useful half-century stand.
More than 5,000 spectators had paid to watch the historic day's play against Pakistan at Malahide but are now entitled to a full refund and, following the abandonment of Ireland's last home match against West Indies at Stormont, the compensation is not covered by CI's insurance.
Murtagh hurled in the opening ball to Pakistan batsman Azhar Ali, who got the briefest of touches, before making a run for the opposite stumps.
The day started eventfully enough with Debutant Imam-ul-Haq almost managing to run himself out off the first Irish ball in Test cricket.
The International Cricket Council awarded Ireland Test status in June past year, while Pakistan were then named as their first opponents in cricket's longest format.
Azhar Ali (4) and Imam-ul-Haq (7) were sent in to bat before a weird start saw the latter involved in a nasty collision with both Tyrone Kane and wicketkeeper Niall O'Brien following the very first delivery.
A downpour prevented any play on Friday, making the rookie hosts wait another 24 hours before starting their Test careers on an entertaining day in Dublin.
Imam is the nephew of Pakistan selection chief and former Test batsman Inzamam-ul-Haq and his inclusion in the squad provoked allegations of nepotism.
That left Pakistan 13 for one off the last ball of the eighth over.
Sohail (31) fell to a stunning low catch from Porterfield that gave Thompson his first Test wicket and left Pakistan 71 for 3.
Barely had the crowd's cheers subsided, than Imam was lbw for seven to a Murtagh delivery that came back into him.
But with the towering Rankin, bowling from around the wicket, a similar shot proved Shafiq's undoing when he found Andrew Balbirnie at square leg. The pair had so far added an unbroken 109 for the seventh wicket after Pakistan had been struggling at 159 for six after losing the toss following a total washout on Friday's first day of this stand-alone match.
But Shadab and Faheem turned the tide in style.