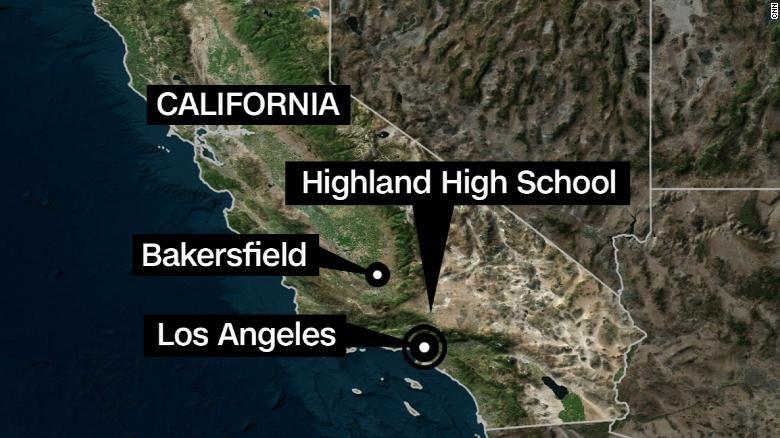 Deputies responded to reports of a person with a gun on the campus of Highland High School around 7:05 a.m. Friday, after a 14-year-old student allegedly shot another student in the arm, authorities said.
There is developing news out of Palmdale, California - north of Los Angeles - where a teenage suspect is in custody following reports of a school shooting. KABC reported that the victim was a 17-year-old male who transported himself to the hospital after he was shot.
The school's principal also took to Twitter, appealing people to stay away from the campus "Law enforcement is working to assess the situation", the message from Principal Chris Grado says.
Sheriff's officials said the boy was in stable condition.
"Unfortunately, that may be a result of why we were able to to put an end to this so quickly was this rapid deployment and rapid response", said Capt. Darren Harris of the Los Angeles County Sheriff's Department.
Nishida said sheriff's deputies were also called to a nearby elementary school after reports of gunfire but found no evidence of any crime.
The lockdown at the school was lifted several hours after the shooting and school officials said they would begin reuniting students with their parents.
Deputies said they had secured both locations, and were investigating. "We don't know if the person is a student, we don't have an age or a description".
"At first I didn't believe them, but then I heard a gunshot".
Sheriff's deputies along with the ATF responded to the scene. There was one shot. "I heard a whole bunch going off". "And I'm locked up in one of the buildings now'". More information will be provided as it becomes available.