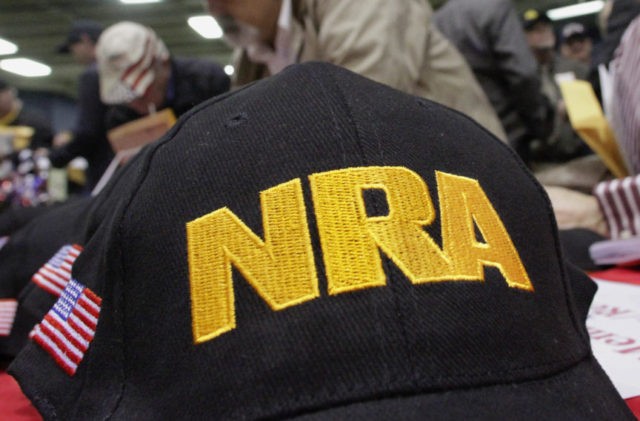 It had also included the First National Bank of Omaha, Enterprise, Alamo, and National before these brands severed ties with the NRA.
First National Bank of Omaha said Thursday that it will not renew its branded credit card deal with the NRA.
A spokesperson for the bank said through an official statement that customer feedback caused the bank to review the relationship it has with the NRA.
The NRA didn't have an immediate comment when contacted by The Omaha World-Herald.
The controversy surrounding guns and gun violence has reached new heights since another mass shooting last week.
The NRA has faced intense criticism following the school shooting in Florida that left 17 people dead. Since then, survivors of the shooting have joined with students across the country to press for tougher gun laws.
First National did not say when the contract will end or how long it has had a relationship with the NRA.
Companies might be beginning to rethink the ties they have with the National Rifle Association following last week's massacre at a high school in Florida that killed 17, with a big bank and a giant in the vehicle rental industry announcing on Thursday the two were ending their partnership agreements with the association.
On Tuesday, the progressive site ThinkProgress published a list of companies that offer discounts to NRA members, thereby making membership in the group, which "opposes almost all gun safety legislation", more attractive.
A company spokesperson told Business Insider in an email on Thursday: "We ended the discount program, effective March 26". The channel is a forum for pro-gun conservatives like Dana Loesch, a spokeswoman for the National Rifle Association.
NRATV host Grant Stinchfield called the Twitter outcry an attempt to squash First and Second Amendment rights. "We have every right to be on Amazon".
- CNNMoney's Aaron Smith contributed reporting.