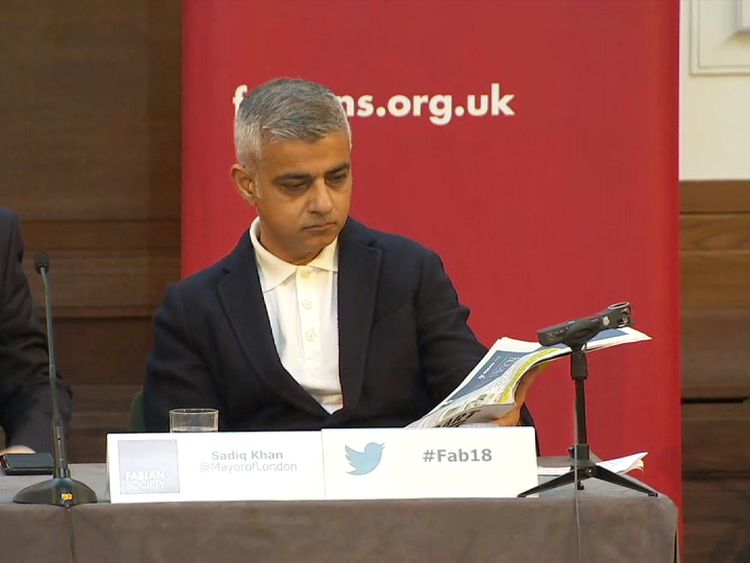 There is likely some relief in the British government at Trump's decision, which would have caused at the very least a major policing operation.
Still, British officials said their government had been working on the basis that Trump would arrive in late February, though no firm date had been set.
A model of US President Donald Trump from the Madame Tussaud's waxwork attraction more than four miles away was placed outside the new embassy building, due to open for business on January 16, after the president's announcement.
But hundreds of Brits, including ex-Labour leader Ed Miliband, took to social media to say Trump scrapped the trip because "nobody wanted you to come".
Matters got even worse when Trump re-tweeted video posts of a British ultra-rightist group targeting Muslim immigrants in November.
"The US is one of our oldest and most valued allies, and our strong partnership will endure", May's spokesman Blain said.
However, London's mayor Sadiq Khan, who has been a target of Mr Trump's twitter tirades, said the president had "got the message" that he was not welcome in the United Kingdom capital.
Khan said that Trump's visit would have been hampered by mass protests as the U.S. President views are opposite of the city's value, reported the Independent. "It seems he has finally got that message".
British Foreign Secretary Boris Johnson fired back at Khan on Twitter, saying on Friday that he would "not allow US-UK relations to be endangered" by the London Mayor, whom he referred to as a "pompous puffed up popinjay in City Hall".
The US will leave behind an imposing 1960 stone and concrete embassy in London's upmarket Grosvenor Square - an area known as "Little America" during World War Two, when the square also housed the military headquarters of General Dwight D Eisenhower.
In Oct. 2008, the embassy was put up for sale and, the following year, sold to Gulf investor Qatari Diar. In 2009, it was given "listed" status which limits changes that can be made to the building's exterior because of its historical significance.
But Trump's late-night tweet singled out problems with the handling of the embassy.
Some local residents had opposed measures that they felt would detract from one of London's plushest neighborhoods while others feared not enough was being done to ensure they would not be caught up in any attack.
"In the end, we realized that the goal of a modern, secure and environmentally sustainable embassy could best be met by constructing a new facility".