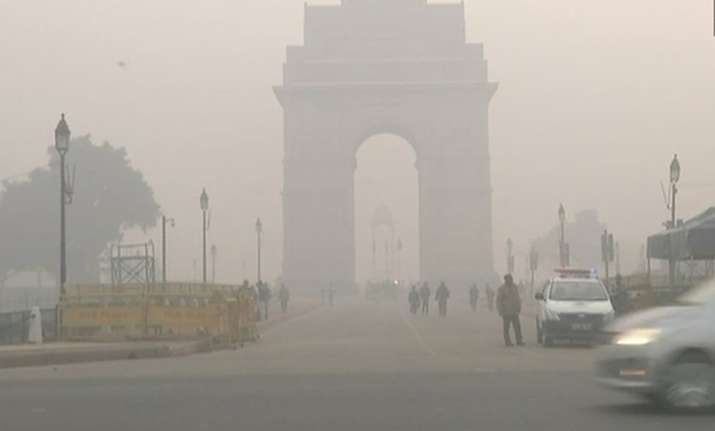 Around 500 flights were delayed and eight cancelled as dense fog severely hampered visibility at the Indira Gandhi International airport. On Sunday, 54 domestic and 11 global flights were delayed due to bad weather.
Another airport source said that these delays with morning flights impacts the operation for a full day and the airline may have to cancel flights during the day to bring sanity in their operations.
On Saturday, Delhi recorded a minimum temperature of 7.2 degree Celsius; the maximum temperature was recorded at 22.6 degree Celsius.
RK Jenamani, Director, IMD, Delhi area and IGI airport has been quoted by PTI as saying, "Runway visibility since 5.30 am has been between 50-75 metres". Flights were stopped from taking off between 11 p.m. and 12 a.m.as visibility was nil.
Take-offs at IGI require a minimum RVR of 125 metres and landings can take place with a minimum RVR of 50 metres. More than 64 trains were reported running late and 24 had to be rescheduled.
The maximum temperature is likely to hover around 21 degrees Celsius. The Indian Meteorological Department yesterday had predicted dense fog for today morning and mist/shallow fog during the day, prediction that came completely true as citizens in Delhi woke up in the New Year. SAFAR, which has its own monitoring network, recorded "severe" levels of pollution.
Poor Air Quality Index has also contributed to the fog in Delhi and NCR.
Many tweeted photos of the overcrowded domestic terminal where passengers could be seen sitting on floors and staircases.