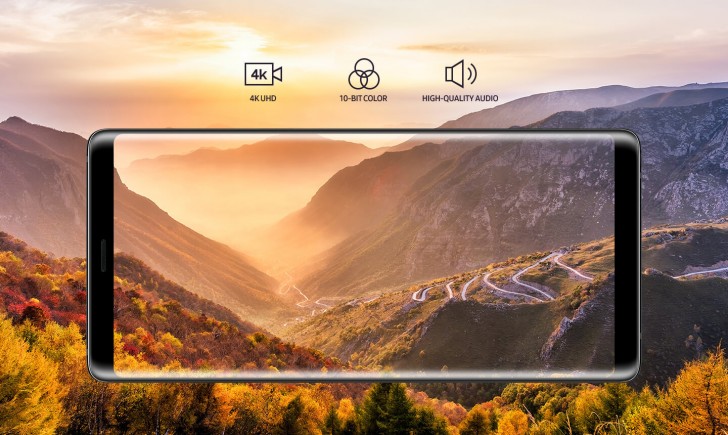 However, the most interesting aspects of the Exynos 9810 is the presence of a "separate security processing unit", which would suggest there's a hardware-level spot for Samsung mobile devices to store biometric data.
The Exynos 9810 is basically an octa-core processor; it includes four third-generation custom cores besides a total of four cores optimized for delivering efficiency-based performances. With an architecture that widens the pipeline and improves cache memory, single-core performance is enhanced two-fold and multi-core performance is increased by around 40 percent compared to its predecessor, Samsung said.
The Exynos 9810 chip is expected to power features similar to Apple's Face ID and Animoji. Furthermore, the processor has three different processing unit for facial, iris and fingerprint recognition.
To enhance the user experience, the Exynos 9810 will feature neural network-based deep learning and stronger security features.
The Exynos 9810 is now in mass-production, Samsung says, but the big question now is whether the chip for the rest of us, the Snapdragon 845, will have exactly the same feature set.
The Exynos 9810 was quietly revealed last month, being the latest flagship processor for Samsung's smartphones. It could use depth sensing to scan a user's face in 3D, enable realistic face tracking filters and stronger security when unlocking the device.
On the connectivity front the SoC comes with Cat.18 LTE modem with support for 6x carrier aggregation (CA), which can offer maximum download speed of up to 1.2Gbps, and upload speeds up to 200 megabits per second (Mbps).
Samsung already gave information regarding their new generation Exynos 9810 back in November 2017. "The Exynos 9810 will be a key catalyst for innovation in smart platforms such as smartphones, personal computing and automotive for the coming AI era". The new MFC supports recording and playback of UHD video up to 120 fps and also comes with 10-bit HEVC decoding for enhanced color reproduction.
Qualcomm's Snapdragon 845 CPU will power A LOT of Galaxy S9 handsets in 2018. This "hybrid face detection" feature could be a worrying factor for Samsung's rival Apple, which has filled deep pockets for Face ID feature in iPhone X. It means users will see better image stabilization when capturing both photos and videos, and brighter pictures in low-light conditions with reduced noise.
The GPU is also optimised for machine learning workloads, with chip designer ARM claiming 17% more efficient machine learning on device.