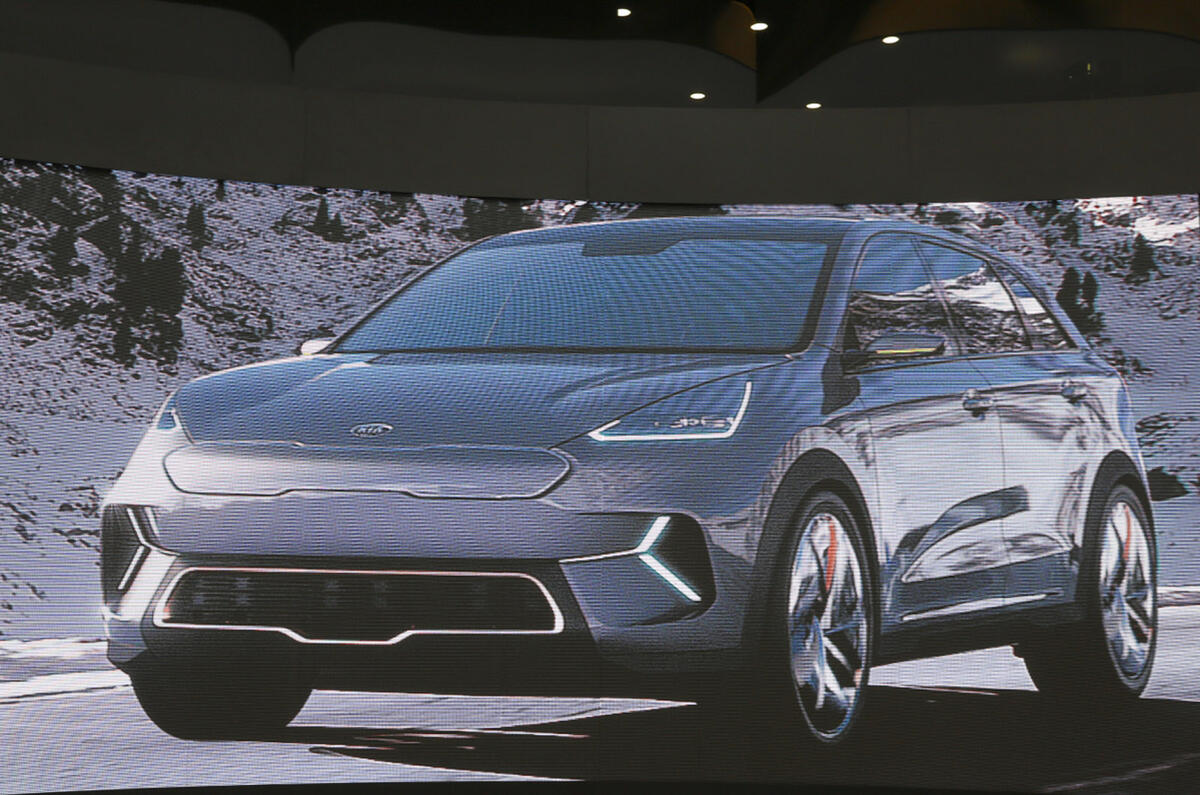 On the tech front, however, Kia is eyeing to show off its state-of-the-art human-machine interface and an advanced new motion lighting system that will feature on the Niro EV.
Kia's compact Niro EV concept will have a driving range of 383 kilometres.
Penned by Kia's design studio in South Korea, the Niro EV Concept features an aerodynamically-efficient body that's said to allow air to slip over, around, and beneath the vehicle. Designers also installed new headlights, a sportier front bumper, and a redesigned rear end with "clean and sharp trailing edges allowing air to flow more easily off the back of the auto". Whenever the system detects pedestrians or cyclists, the vehicle plays an audible warning focussed specifically at the person to warn them of the vehicle's movement.
The Niro EV is seemingly created to show what's possible in Kia's electric future, so don't expect the auto as shown to make it to market.
Also at CES, Kia announced it would offer UVO Agent for the plug-in Niro, Soul EV, plug-in Optima, and K900.
The study is powered by a next-generation EV powertrain that will be utilized in future EVs from Kia.
The current Hyundai Ioniq Electric, on the other ahnd, uses a 27-kwh battery pack and an 88-kw (118-hp) motor.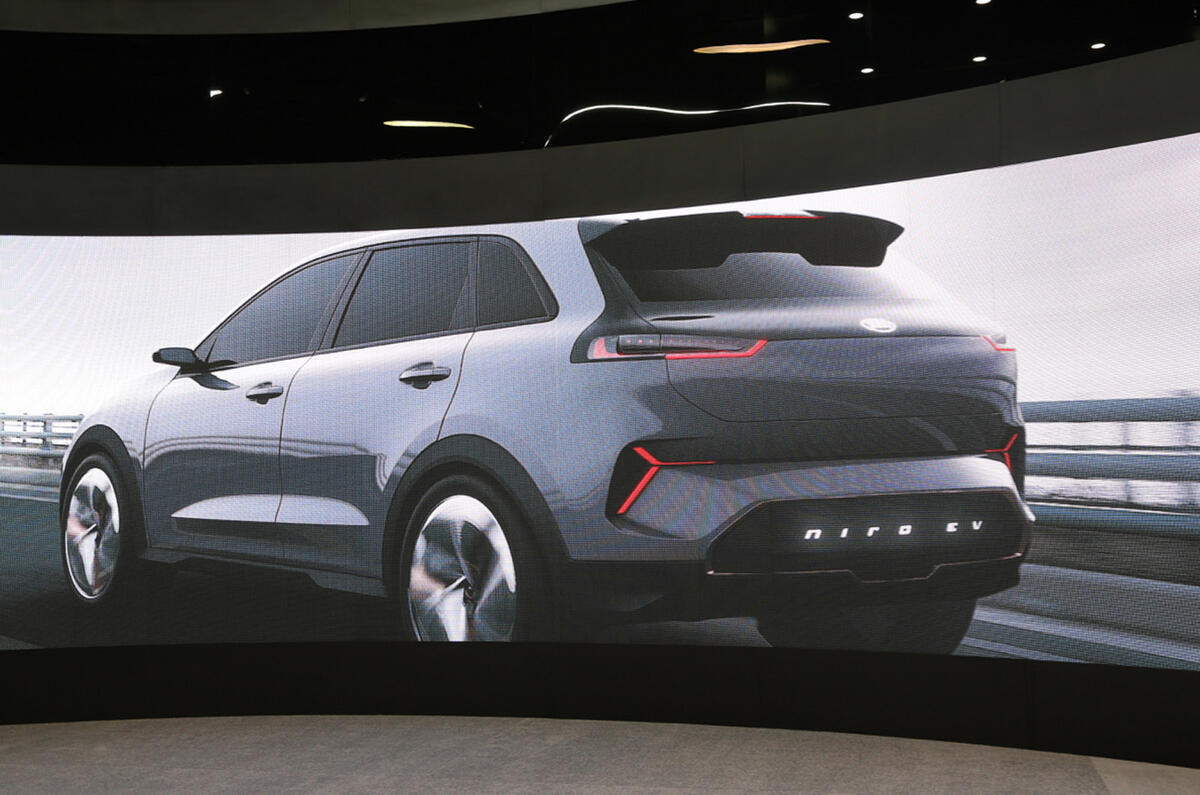 While the concept showcases some tech still in the early stages of development the styling previews the production Niro EV due later this year
Kia debuted different cockpits demonstrating technology for the Niro EV concept. The ACE name is an acronym of the focal points - autonomous, connected, and eco/electric, so Kia also has plans for self-driving cars, with Level 4 autonomous driving technologies ready for 2021.
Kia Motors has revealed plans to offer a total of 16 new electrified vehicles by 2025, including a fuel cell electric vehicle (FCEV) in 2020.
Because the company says it expects the Niro EV to be driven largely in "urban and suburban" usage, so it includes a new pedestrian-warning system that adds outward-pointing speakers to the usual cameras and image-processing technology.
He further said, the FCEV is due for launch in 2020 and "will spearhead Kia's efforts to realise a zero-emission future for mobility".
Next up, connected auto technologies will be a staple in every vehicle segment, with the goal to make every single model a connected auto by 2030.
Before that, meanwhile, there'll be an expansion of Kia's WiBLE auto sharing service.