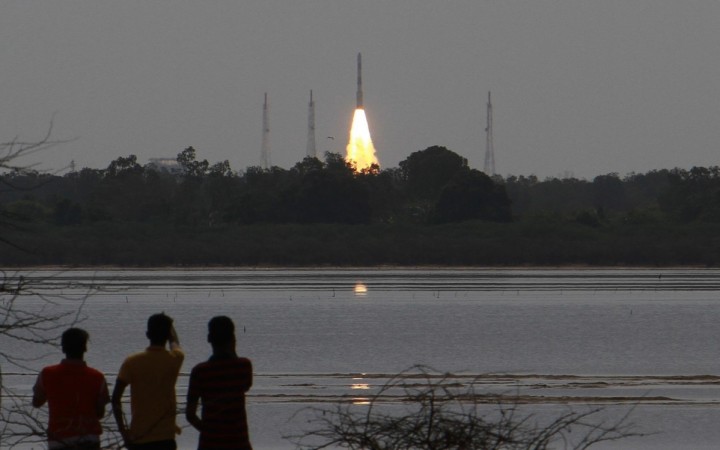 The PSLV-C40 mission is scheduled to be launched at 9.28am on Friday at Satish Dhawan Space Centre, Sriharikota. "It is also to a great extent the patronage available from PM Modi, that ISRO registered successes one after the other", reported ANI.
The 28 global customer satellites are being launched as part of the commercial arrangements between ISRO and Antrix Corporation Ltd., a company under Department of Space.
Among the 30 co-passenger satellites, 3 microsatellites and 25 nanosatellites will be launched on behalf of six countries - Canada, Finland, France, Republic of Korea, the United Kingdom and the US.
The total weight of all the 31 satellites carried on-board PSLV-C40 is about 1,323 kgs. It will carry a 710-kilo Cartosat-2 satellite, along with 30 co-passenger satellites.
India is all set to launch its 100th satellite along with 30 others in a single mission, a milestone event in the country's space history.
The Cartosat-2 remote-sensing satellite is the main payload aboard the PSLV C-40.
The doomed August 31 mission placed India's IRNSS 1H navigation satellite into orbit, but the PSLV's payload fairing - the shroud created to protect the spacecraft during the first few minutes of flight - failed to jettison soon after liftoff. India, too, is sending one micro and nano satellite. It has 31 co-passengers, including the Cartosat-2.
# As an observational satellite, Cartosat will beam high-quality images for cartographic, urban and rural applications, coastal land use and regulation and utility management like road network monitoring.
About 17 minutes 18 seconds after the lift off, the Cartosat-2 series will be separated and injected into its 505 km sun synchronous orbit.
At two hours, 21 minutes and 62 seconds, this will be the longest flight of the four-stage Polar Satellite Launch Vehicle (PSLV).