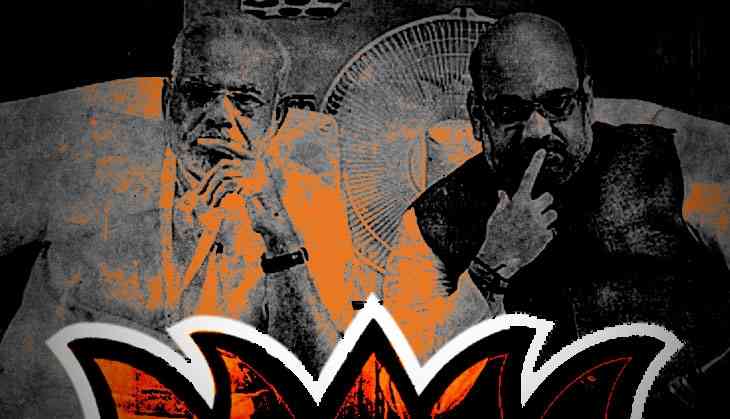 The general law and order situation is also very concerning where six of BJP leaders and two journalists were killed in six months and the state government is not willing to ensure impartial enquiry, he stated.
The BJP national president Amit Shah today trained gun of corruption in Rose Valley scam against Tripura Chief Minister Manik Sarkar besides, maladministration and raising incidences of crime on women.
Addressing a public rally here in the poll-bound state, Shah said he had seen a lack of development and instances of corruption in the states ruled by the Congress or Communists and claimed that the BJP-ruled states were ahead of those states in terms of development and being corruption-free.
The BJP president said,"The BJP does not want a change for the sake of it.it wants so to bring about a qualitative change in governance to improve the lives of people". "The more you spread the mud of violence, the better will the Lotus blossom", said Shah to a large gathering in Agartala. This is what was done here in the past 25 years by the ruling state government.
Lashing out at what he called the Communist Party of India-Marxist's (CPI-M) "politics of poverty and backwardness", Shah said that BJP would pave the rapid transformation of the state into a developed one through creation of employment opportunities. Answering his own question, Shah trained guns on chief minister Manik Sarkar and said, "It would be unfair to say he hasn't done anything". Shah claimed that in a small state like Tripura, which has a population of a little over 36 lakh, seven lakh youths were unemployed and of them, the upper-age limit of two lakh had expired. "They didn't do anything because if they took any action, every counsellor would have been behind the bars", the BJP chief said.
"I would like to tell the Manik government that BJP will not be cowed down by violence". The CPI (M) is the dominant party in the coalition.
"The genuine grievances of all sections of people would be resolved. the BJP government (at the centre) has already shown the sincerity to develop the infrastructure of the state by extending Broad Gauge railway line in Tripura", he said.