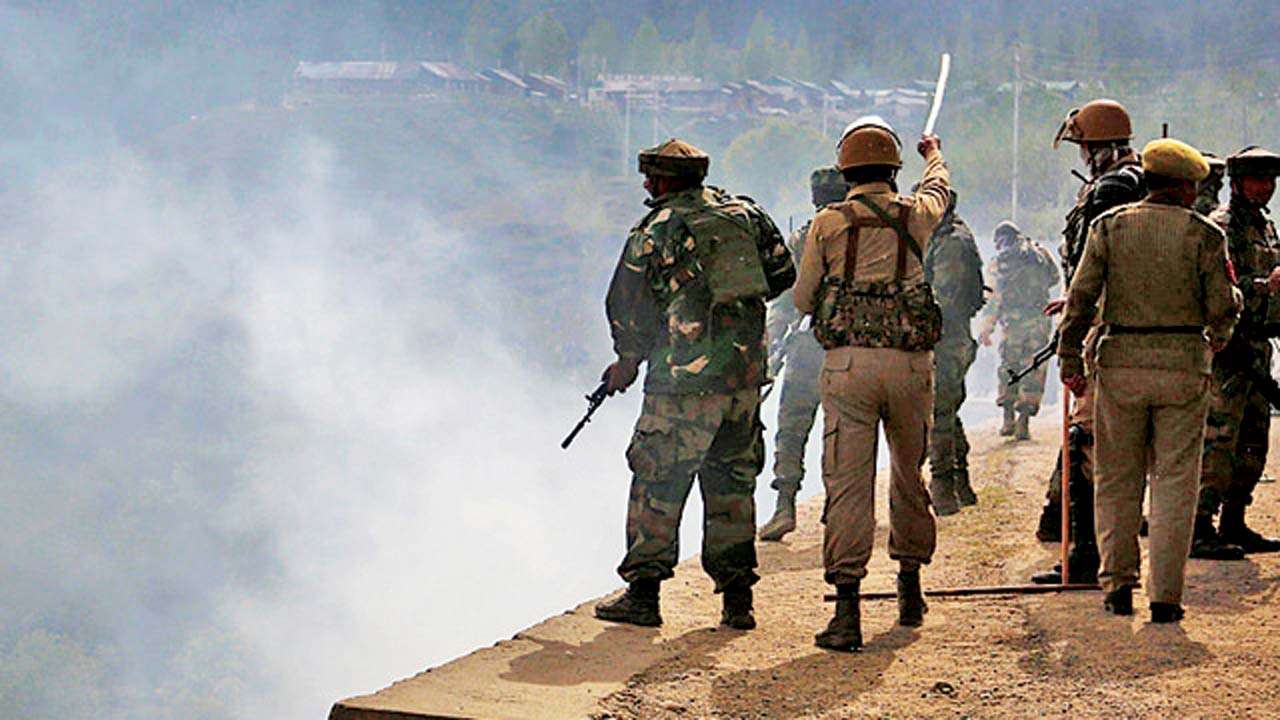 After the attack on army convoy, the army, CRPF and policemen men laid siege around the area and launched combing and search operation to track down the militants responsible for the attack.
The police said the militants targetted an Army convoy while moving along the Srinagar -Jammu highway on Monday afternoon, injuring a Sikh Li soldier. The convoy was on the way to Srinagar from Qazigund, around 66 km away from Srinagar.
A fierce gunbattle erupted after security forces responded to a major terror attack on the army guarding the strategic highway this evening.
Sources said two civilians were hit by pellets while the third one sustained a bullet injury during the clashes.
After the attack, they said the militants tried to escape from the spot but were trapped inside a nearby house. As the soldiers neared the hiding spot, the militants opened fire, triggering an encounter.
The security forces used improvised explosive devices to blow up the house in their final assault against holed up militants, the police sources said.
Police said protests broke out in the village during the gunfight with locals clashing with government forces. In December, three soldiers were killed when motorcycle-borne militants fired on an army bus in south Kashmir.