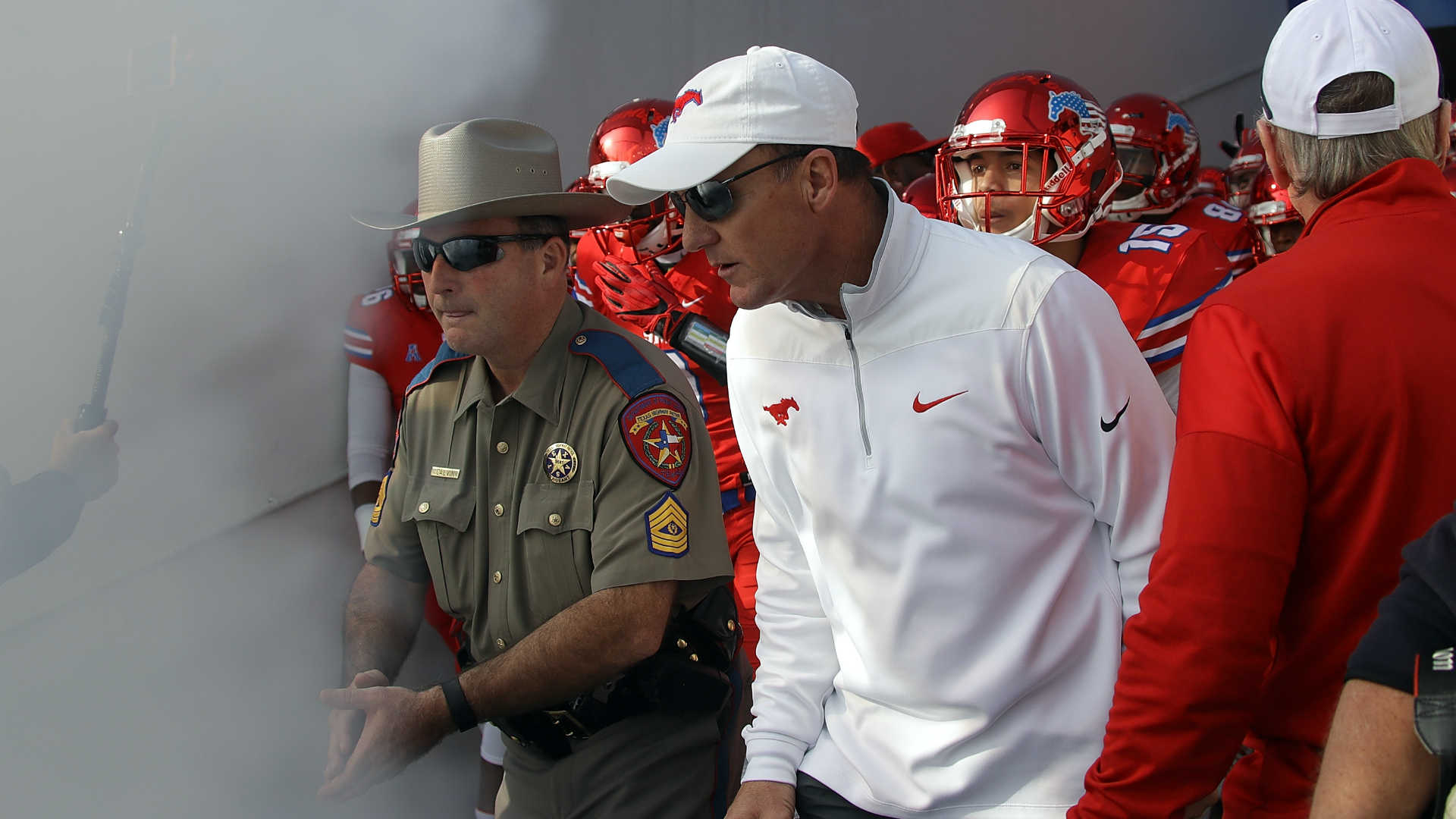 SMU's Chad Morris has emerged as the top target to replace Bret Bielema at Arkansas, a source told Yahoo Sports' Pete Thamel.
Morris, known for running an uptempo spread offense, has a 14-22 overall record, going 2-10 in 2015, 5-7 in 2016 and 7-5 this year.
Bielema took over in Fayeteville in December of 2012, leaving his head coaching job at the University of Wisconsin where he had coached since 2006.
It was the only win over a ranked opponent in Morris' tenure at SMU.
Before SMU, Morris spent four seasons at Clemson, where he helped turn the Tigers into an offensive power house with his "tempo" approach and played a major role in the recruitment of quarterback Deshaun Watson, now with the Houston Texans. Prior to his tenure at SMU, he was offensive coordinator at both Clemson and Tulsa and was a long-time successful high school coach in Texas.
Morris replaces five-year Arkansas Coach Bret Bielema fired November 24 after the Razorbacks concluded a 4-8 overall/1-7 SEC campaign. Morris addresses Arkansas media Thursday for the first time.
After moving on from Bielema, Arkansas made a heavy play for Auburn's Gus Malzahn, an Arkansas native who played receiver for the Razorbacks. The Razorbacks went 4-8 in 2017.
Steinmetz, approving the coaching hire as chancellor and heading the search hiring Yurachek as vice chancellor/direct of athletics, said of Morris in the press release: "I am confident that he is the right coach to lead us back to competing for SEC and national titles".
SMU went 1-11 the year before Morris was hired.