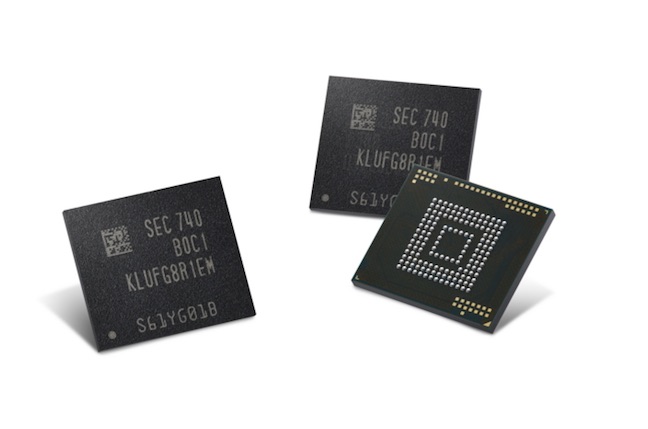 Despite offering twice the storage, it's still the same size as the 48-layer V-NAND-based 256GB eUFS Samsung launched in February previous year.
The new solution will provide a huge boost for storage on flagship phones, as well as another product for the strong performing division of Samsung to continue growth. Even though the 512GB eUFS solution contains 2x the number of cells as compared to a 256GB eUFS, Samsung states that the "inevitable increase in energy consumed" will be minimized by the 64-layer 512-gigabit V-NAND's "advanced circuit design" and new power management technology in the controller. Today's handsets are capable of shooting 4K resolution videos, taking detailed photos, and playing increasingly larger and more complex games.
High storage phones models now come with 128GB or 256GB of memory, but Samsung's new 512GB chip is double or quadruple that.
MicroSD storage seems to be the main target with this innovation, as Samsung suggest embedded storage is more stable and and less limiting than current external storage cards used in mobile devices.
"The new high-capacity eUFS enables a flagship smartphone to store approximately 130 4K Ultra HD (3840×2160) video clips of a 10-minute duration, which is about a tenfold increase over a 64GB eUFS which allows storing only about 13 of the same-sized video clips", Samsung points out.
Samsung says the read and write speeds have also improved. With the 512GB eUFS, sequential read and writes reach up to 860 MB/s and 255 MB/s, respectively- over eight times faster than a typical microSD card.
For random operations, the new eUFS can read 42,000 IOPS and write 40,000 IOPS. With 512GB of onboard storage, it would, for most people, eliminate the need for supplementary storage options, such as microSD cards.
On a related note, Samsung intends to steadily increase an aggressive production volume for its 64-layer 512Gb V-NAND chips, in addition to expanding its 256Gb V-NAND production.
As we don't know how long the firm's been holding onto the technology, it's tough to say whether it will make the cut - but if it was on the assembly line before the Galaxy S9 entered production at the beginning of last month, it could very well be on board.