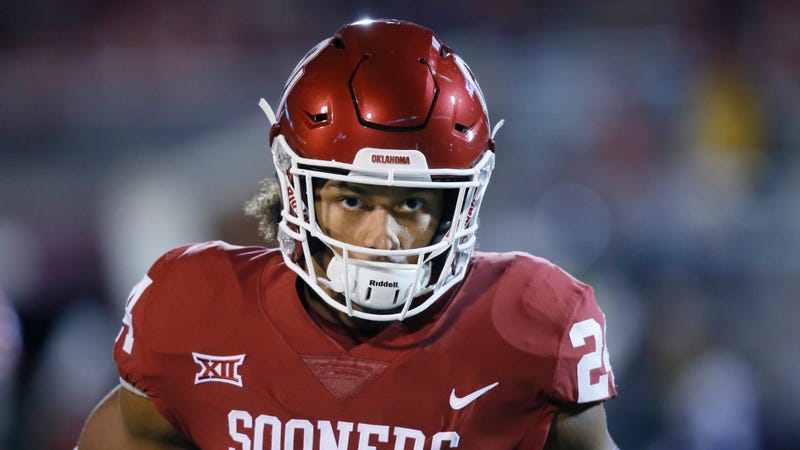 A petition for a protective order against University of Oklahoma redshirt sophomore running back Rodney Anderson has been filed in Cleveland County District Court.
In a written statement to the court, the alleged victim claimed that she met Anderson at one bar on the night of November 16 and then went with him to a second bar.
The woman claims she went to a second bar with Anderson and planned on taking an Uber home, but, "Rodney's friends insisted that he take me home".
The woman says that over the weekend, through a conversation with a friend, she started "recalling images and feelings of him forcing his fingers" insider her and biting her. No charges have been filed, but a hearing is scheduled for December 18.
As a result of this situation, Anderson's availability to play when Oklahoma plays Georgia on New Year's Day in one of the College Football Playoff national semifinal games is in doubt.
According to the filing, the woman said she tried to get away and put her clothes on, but Anderson followed her and asked what she was doing.
The Associated Press does not identify people who say they have been sexually assaulted without their permission to publish their name. This season, Anderson assumed the spot in the Sooners' backfield previously held by Joe Mixon, who was suspended for the entire 2014 season after he punched a woman at a Norman restaurant.
An Oklahoma spokesman said Monday night that the school is aware of the allegation and is gathering information.
A lawyer for Anderson has defended his client by stating the allegation is "patently false".
"Mr. Anderson first learned of (the woman's) request for a civil protective order late yesterday evening", Chance said in the statement. Heading into the national semifinals against Georgia on January 1, it appears Oklahoma has another bad situation on its hands.
Anderson has rushed for 960 yards and 11 touchdowns this season, which makes him Oklahoma's leading rusher. "Mr. Anderson did not, nor would he ever, force himself on any woman".