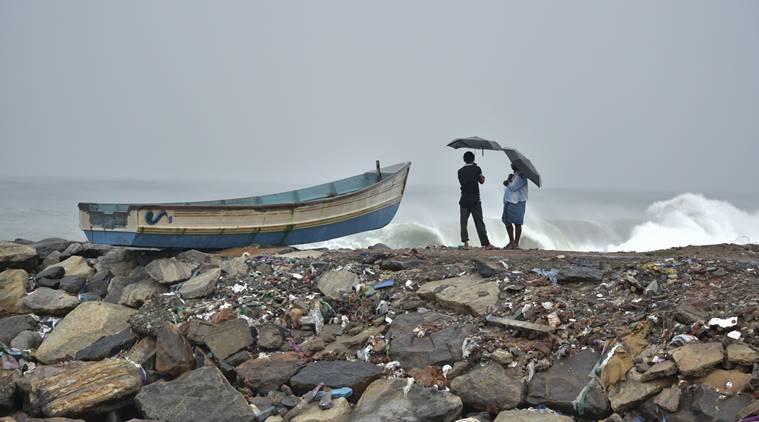 Commodore G Prakash, Commanding Officer of INS Venduruthy told reporters in Kochi that the Indian Navy has rescued 25 people from Lakshadweep and picked 13 people off the Kerala coast.
The government said search operations were being carried out to locate and rescue the remaining fishermen and their boats.
In addition, 2,384 fishermen and their 205 boats were rescued out of the 2,570 fishermen who had sailed in 284 boats from other places in the state, the statement said. The system is very likely to intensify further during next the 24 hours.
Hundreds of women protested on the roads in Neerodi village, demanding the authorities trace their loved ones who are still missing since Ockhi struck southern Tamil Nadu and Kerala on November 30.
While the coast guard saved 71 fishermen from Tamil Nadu and 114 from Kerala, merchant vessels and trawlers saved 36 off the coast of Kerala and Lakshwadeep islands.
Asked about some bodies of fishermen being washed ashore in neighbouring Kerala, Mr. Jayakumar said it was hard to identify the bodies since they were decomposed.
"I appealed to them that the search operations with even warships are going on and will continue till the last of the missing fishermen is brought back". The India Meteorological Department (IMD) issued an alert Monday, warning fishermen against venturing into the sea as coastal areas are likely to experience strong winds.
Coast Guard District Headquarters in L&M islands has also reported that about twenty boats with 203 people onboard who have taken shelter to various islands in and near Lakshwadweep and regular contact is maintained with them to ascertain their well being. State Governments of Tamil Nadu, Kerala and Lakshadweep administration also took prompt action in dealing with the situation.
Several agencies, including the Coast Guard, the Navy and the Air Force, worked together to rescue over 200 stranded fishermen on Friday.