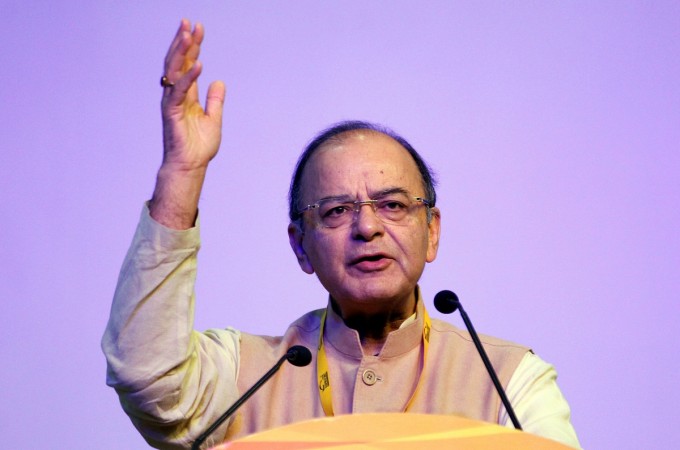 "The latest growth outturn is in line with RBI's recent rhetoric and thus shouldn't move the needle on interest rates".
"The September quarter GDP growth, he added, is quite a significant trend reversal and has been driven by pick-up in manufacturing".
Official data revealed that a rise in the manufacturing sector's output pushed India's growth rate higher to 6.3 per cent during the second quarter of 2017-18 breaking a five-quarter slump.
Jaitley said the acceleration in growth this quarter has been helped by a rapid growth in manufacturing which increased from 1.2 percent in the first quarter to 7 percent in the second quarter.
"The Q2 growth pick up is nearly entirely due to the growth pick up in manufacturing, which came to a standstill prior to GST due to destocking", D.K. Srivastava, Chief Policy Advisor at EY India, said.
Chief Statistician T C A Anant said it was indicative of growth returning to normal levels. No jobs. Effects of note ban scam and unplanned GST continue to damage economy. To scale to 10 per cent rate is "very challenging" and it will not depend on domestic factors only but on how the world is moving, he said.
"Manufacturing reported growth of 7 per cent, electricity, gas and water supply at 7.6 per cent, and trade, hotels, transport and communication grew at 9.9 per cent", he said. The growth in agriculture, forestry and fishing was 1.7 per cent, mining and quarrying 5.5 per cent, construction 2.6 per cent, and financial, insurance, real estate and professional services 5.7 per cent.
Moody's Investors Services recently upgraded India's sovereign rating for the first time in almost 14 years, saying the country was poised for fast growth because of wide-ranging economic and institutional reforms by Prime Minister Narendra Modi's government.
The fiscal second quarter (July-September), which coincided with the July 1 roll-out of GST, saw GDP growth accelerate to 6.3%, from 5.7% in the first quarter. The growth in public administration, defence and other services also stood at 6 per cent.
Government spending slowed in the quarter, growing 4.1 per cent, as against 17.1 per cent in the June quarter.
The Finance Minister further said, "The deceleration in overall growth witnessed since the first quarter of the last fiscal has been reversed and the economy now seems to have weathered the transitional challenges experienced earlier in the year and appears poised for a durable recovery going forward".