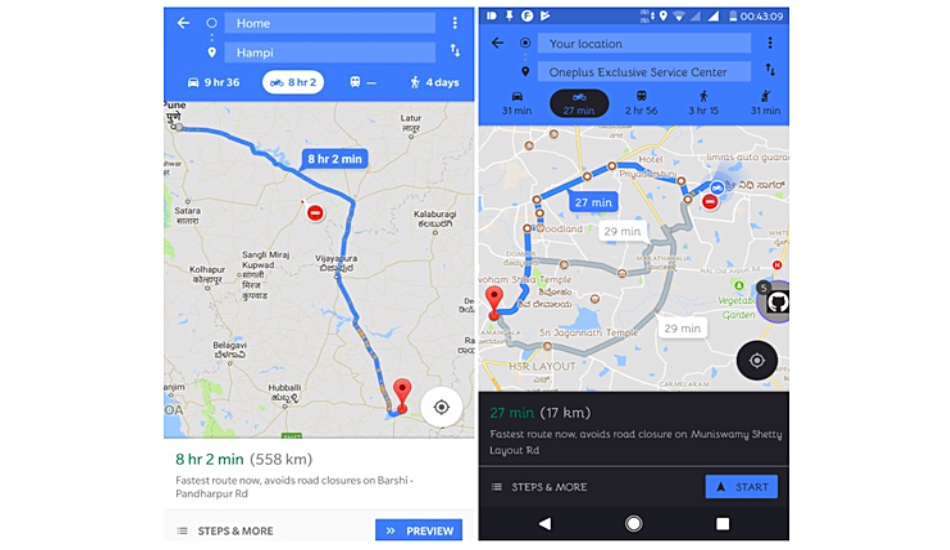 According to Google's official blog post, "Another India-first feature is the new "two-wheeler mode" in Google Maps". Offline maps and landmark-based navigation were initially developed for India. While planning the route, a rider can view major local landmarks on the way which will be useful during navigation.
So far, this feature seems limited to India only, but it may expand to other areas where motorcycles are a more prevalent mode of transportation. These products and features are India-first, but they are not India-only.
The Indian market has been a prime region of focus for Google and it gives an impression that the latest feature in Google Maps is an indicator of the same. And now a two-wheeler rider too can rely on the same, thanks to the new update by Google Maps.
As seen in the above screenshots, for four-wheelers, Google Maps recommends using Eastern Freeway while it displays a regular route for two-wheelers.
Google maps will now have additional support for two-wheelers. There are back roads that two-wheelers can take but cars can't. Google is using machine learning through which Google Maps plots routes that are suited for riders which includes alleys, streets and shortcuts that are usually not accessible to cars and other larger vehicles. The new feature will be visible along with the auto, train, and walking options. For example, Google Maps calculated an estimated 256KM trip would take roughly around forty minutes less time on a two-wheeler as compared to if taken via a big vehicle.
The feature, of course, differs from the bicycle routing option, which may involve access points not open to motorbikes.