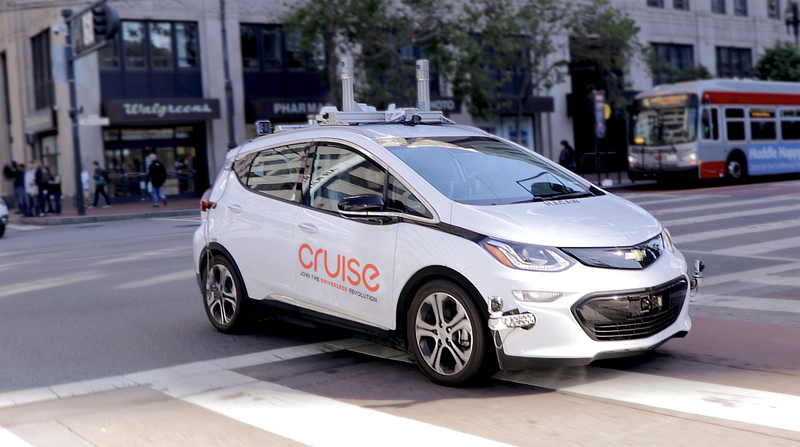 GM President Dan Ammann told investors that GM is in the lead to deploy the vehicles in large numbers. The Bolt's human backup driver disengaged the system and took the wheel after the vehicle waited for more than a minute behind the truck where construction workers ordered lunch.
The No.1 US automaker - which views electric and autonomous vehicles as the keystones of future transport - said it believes government regulations will support development of self driving cars in the coming few years.
Company executives didn't say how many vehicles GM would deploy or what cities they would be in, but they were clear that the company plans to run ride-hailing and delivery services and quickly make money off them - at higher profit margins than it now makes from selling cars and trucks.
Delphi, an automotive supplier, has said it expects commercial vehicles to be using its autonomous system in limited areas in 2019.
The car-maker is already testing autonomous vehicles on busy San Francisco streets, as well as in Phoenix and its hometown, Detroit. An employee in the back seat will be able to stop the vehicle by pushing a button but won't be able to steer the vehicle.
GM's robotic taxi roadmap is shorter than that of rival Ford, which has previously said it will have a commercial vehicle produced without a steering wheel or pedals by 2021.
Google's Waymo, German automaker Daimler and Ford are also developing self-driving cars that would be available for ride-sharing services.
In a note to clients Friday, Barclays analyst Brian Johnson wrote that instead of the "overly-aggressive timelines pushed by Tesla", GM's ability to launch autonomous vehicles for a ride-sharing service now "seems possible".
Major automakers as well as technology leaders like Alphabet Inc and Intel Corp have poured billions into autonomous vehicle research, although fully self-driving cars are a work in progress. By getting out there first, GM hopes to ride a rapid cost and technology improvement curve that will leave the competition far behind....
Over the life of a ride-hailing auto, GM could generate hundreds of thousands of dollars in revenue.
The analyst said it made business sense for the different mobility services such as Lyft and Uber to shoulder initial expenses for the costly autonomous and electric vehicles.