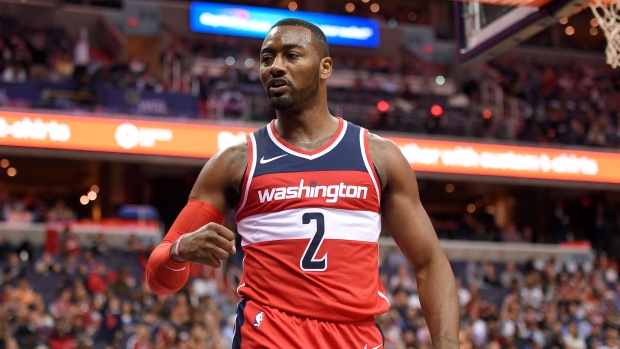 The Washington Wizards will be without the services of All-Star point guard John Wall for the next two weeks as he deals with inflammation in his left knee, the team reported on Saturday.
Wall experienced left knee discomfort and inflammation after bumping knees with a member of the Dallas Mavericks during their game on November 7, the team said. He scored a season-high 31 points and dished out 11 assists in the Wizard's most recent game, a loss to the Hornets Wednesday.
The Wizards have seen a marked drop on offense when Wall is off the court this season, according to ESPN Stats & Information. The star point guard was experiencing soreness in his left knee over the last few weeks and even had it drained at one point by the Wizards' training staff. Obviously, the knee injury has impacted his performance. Tim Frazier is expected to start in place of Wall. Frazier, 27, is averaging 3.2 points, 3.9 assists, 2.3 rebounds and 1.6 turnovers in 16.6 minutes this season. He had already missed two games this season due to a sprained shoulder and a sprained right ankle.