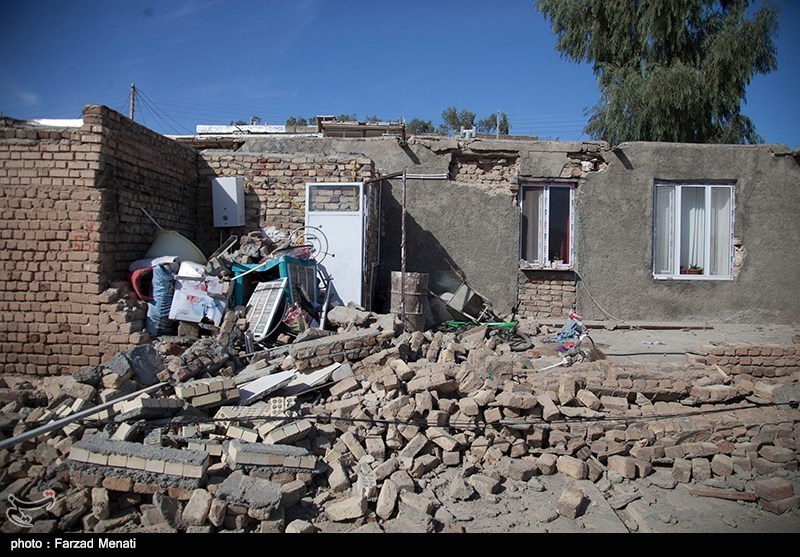 Over 200 aftershocks have hit the region since Sunday quake.
Iranian President Hassan Rouhani arrived in the morning in the earthquake-stricken area in Kermanshah and promised that the government "will use all its power to resolve the problems in the shortest time".
Rouhani said all aid would be channelled through the Housing Foundation, one of the charitable trusts set up after the Islamic revolution of 1979 that are major players in the Iranian economy.
In a televised interview on Monday, IRGC Commander Major General Mohammad Ali Jafari said his forces are working in close cooperation with the Army to help victims of the massive quake in western Iran. Seven towns and almost 2,000 villages were damaged, authorities said, and several villages were completely wiped from the map.
Seven deaths occurred in Iraq and 535 people were injured, all in the country's northern, semiautonomous Kurdish region, according to its Interior Ministry. Iraq's Red Crescent put the toll at nine dead.
On Tuesday, Iran marked a day of mourning, with a black banner adorning the corner of images of the disaster broadcast by state television.
Temperatures in Kermanshah province fell close to freezing for the second night in succession.
Health Minister Hossein Ghazizadeh Hashemi was cited Tuesday by the Tasnim news agency as recognising that aid "distribution was not assured properly" and needed to be improved.
That was echoed by Nazar Barani, the mayor of the town of Ezgeleh, who told state TV his constituency still had a "deep need" for food, medicine and tents. "Please help us. I plead with the people of Iran for help", he said.
Iran struggled to shelter all those affected on Monday night as thousands were forced to sleep in the open air without electricity or water supplies. "The authorities should speed up their help", she said.
Rouhani Tuesday visited the town of Sar-e Pol-e Zahab, worst hit by the quake.
At dawn, buildings in the town stood disfigured, their former facades now rubble on crumpled vehicles.
"We were happy (after buying the flat), because we had escaped poverty", he said, but added: "look yourself, no one can live in there anymore".
Hundreds of ambulances and dozens of army helicopters were reported to have joined the rescue effort after supreme leader Ayatollah Ali Khamenei ordered the government and armed forces to mobilise "all their means".
Kermanshah's provincial officials said about 12,000 houses both in urban and rural regions across the province have been totally damaged due to the strong natural disaster.
Neither Iran nor Iraq has diplomatic relations with Israel.
The area sees frequent seismic activity. The worst damage appeared to be in the Kurdish town of Sarpol-e-Zahab in the western Iranian province of Kermanshah. In 2003, a magnitude 6.6 natural disaster flattened the historic city of Bam, killing 26,000 people.