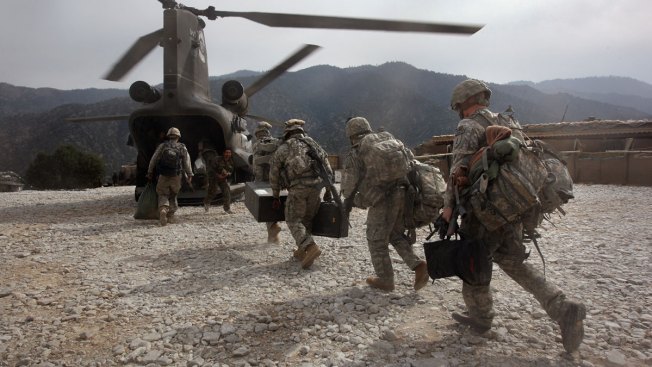 He was assigned to 2nd Battalion, 10th Special Forces Group, Fort Carson, Colorado.
The Pentagon on Sunday identified Army Green Beret Sgt. 1st Class Stephen Cribben as the US service member killed Saturday in Afghanistan "as a result of wounds sustained while engaged in combat operations".
The incident is under investigation, the release adds.
The NATO Resolute Support mission reported that the servicemen died as a result of wounds sustained during operations in Logar province. The statement indicated that he arrived in Afghanistan in September, having previously deployed there and to Iraq as a military policeman.
He'd been a member of the Army since November 20, 2002, and had just started a tour in Afghanistan.
Chief Warrant Officer Jacob Sims, 36, was killed when his helicopter went down on October 27. The Pentagon said it was not brought about by enemy fire.
A United States serviceman died in Afghanistan from injuries sustained in a military operation, the NATO Resolute Support mission said Saturday.