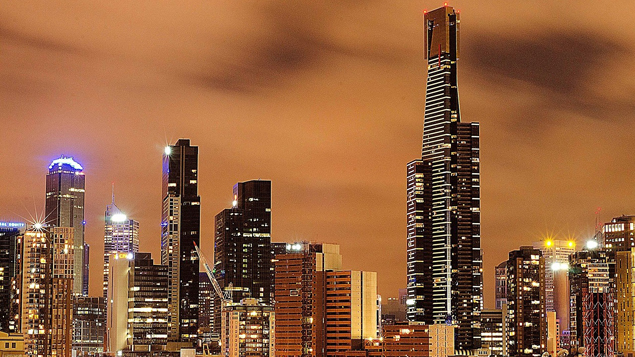 "We have been monitoring him for a very lengthy period of time", Mr Patton said.
The man lives with his parents and siblings at the family home in Werribee.
He was dramatically arrested on Tuesday and charged with trying to obtain a semi-automatic rifle to gun down revellers in Federation Square.
Police will provide more detail in a press conference later this morning.
Police alleged that the man had obtained an al-Qaeda manual from the internet with instructions for staging a terrorist attack, and was a sympathiser of so-called Islamic State.
He also had links with other extremists but was a lone wolf.
Every year thousands of revelers gather at the Federation Square to welcome the New Year. "He expressed a great amount of interest in committing an attack himself".
But there is "no ongoing threat to the public", they said.
Police do not believe he is linked to any mosques in Melbourne.
He is now being interrogated by police in relation to the crimes of Acts in Preparation to Commit a Terrorist Attack and Collecting Documents to Facilitate a Terrorist Act.
He faced Melbourne Magistrate Court, wearing the same checked shirt and jeans he was wearing when he was arrested 24 hours earlier.
AFP Acting Deputy Commissioner Ian McCartney said the charges that were expected to be laid were "serious".
"I can absolutely assure Victorians that this has eliminated the risk", she said.
Police will allege the man was involved in making preparations for a terrorist act in the city on December 31 this year.
An estimated 450,000 people flock to Melbourne's CBD to ring in the new year in the city.
Police take down terror suspect Ali Ali.
The Australian Police arrested a 20-year-old ISIS sympathizer identified as Ali Khalif Shire Ali, who was plotting to kill as many people as possible on New Year's Eve in Melbourne's popular Federation Square.