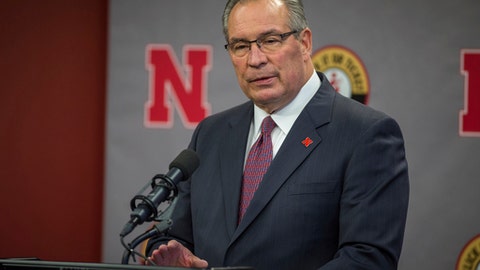 Riley was hired in 2014 by Eichorst after former coach Bo Pelini went 9-4 that season. Earlier today the University of Nebraska's athletic director announced that head football coach Mike Riley has been fired. Riley was under contract through February 2021 and is due a buyout of more than $6.6 million.
After consulting with university leaders, Moos made a decision to seek a new coach for the storied football program, which finished with a disappointing 4-8 record in 2017.
UCF Scott Frost, the quarterback on the 1997 Nebraska team that split the national championship with MI, is the popular choice of the fans to replace Riley. Additionally, the Huskers were 12-14 in conference play during Riley's time at the helm. The veteran head coach accrued a 19-19 record in three years in Lincoln, including a 4-8 mark in 2017.
Huskers athletic director Bill Moos released a short statement on Twitter about the move.