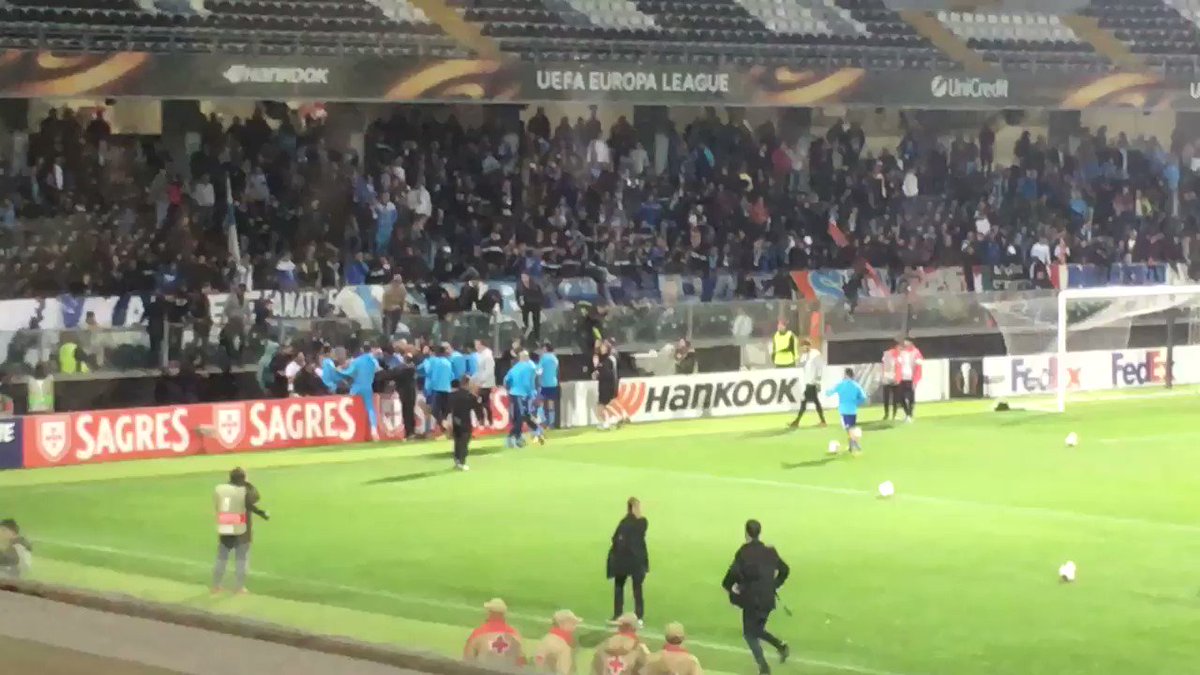 Marseille defender Patrice Evra suffered the indignity of getting a red card before his team's game even started on Thursday, and for the dumbest reason - kicking a fan.
Evra's defence, if he offers one, will likely hinge on the nature and vehemence of the insults levelled at him before he struck out.
Earlier today, Ligue 1 side Marseille released a statement following the weird incident involving Patrice Evra on Thursday evening.
According to reporters at the match, Evra had been targeted by a group of Marseille fans prior to kick-off for 30 minutes who then preceded to scale the barriers to confront the players.
And as the crowd attempts to jump over advertising boards pitch-side, Evra appears to throw a kick at a fan's face before being dragged away by a team-mate.
An "aggressive discussion" seemed to take place and reports are saying that Evra heard one of the fans insulting him.
"Pat has experience, and he must not react".
The 36-year-old Frenchman, who won the Champions League with Manchester United in 2009, angrily remonstrated with his aggressors, and as the exchanges grew more heated he was joined on the touchline by some of his teammates. "It's obvious", Garcia said.
However, he also condemned the supporter who was attacked, saying: "He is not a supporter of OM, because you can not insult your own players, you have to be behind everyone".
He has made just two appearances for the club in all competitions this season, though.
Evra wasn't named in the starting lineup but was to be on the substitutes bench.