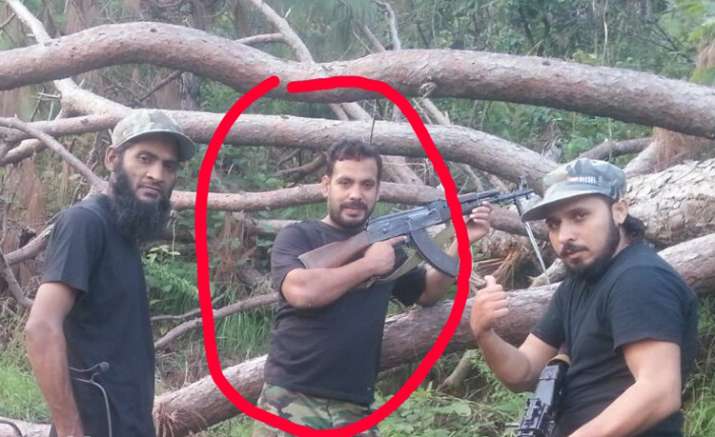 The killings of JeM' leaders come after China has once again blocked a proposal at the United Nations to list Jaish-e-Muhammad's chief Masood Azhar as a globally designated terrorist, irking its neighbouring country, India. The three killed militants body have also been recovered.
Pulwama (Jammu and Kashmir) [India], November 7: The terrorist group Jaish-e-Mohammad on Tuesday confirmed that three terrorists who were gunned down by the security forces yesterday in an encounter in Pulwama district's Aglar Kandi village of Jammu and Kashmir included Maulana Masood Azhar's nephew and group's divisional commander.
Paying tribute to slain youth in Agular Pulwama gunfight, Syed Ali Geelani blamed Indian authorities and said that their insensitivity and unconcern is the sole reason for this unabated bloodshed.
Major General B.S. Raju, General Officer Commanding (GOC) the Army's "Victor Force" said at the press conference, "We've recovered M4 carbine, a United States made weapon used by North Atlantic Treaty Organisation forces".
He alleged that the weapon was given to the JeM militants but Pakistan army.
"This weapon (the M4 carbine) is with the special forces of Pakistan army". He said around 16 to 20 JeM militants were still operating in the Valley.
He, however, added that that militants have been facing a shortage of weapons, and of the 114 active militants in south Kashmir, more than 50 who have joined in the last six to seven months are carrying just a pistol. "It is pertinent to mention that this M4 carbine colt rifle was in the social media in the recent time". The security forces also gunned down three terrorists in the operation.
"Multiple rounds of funerals were held for Waseem before he was buried at his ancestral graveyard in the village", a local source told Kashmir Reader.
Mahmood Shah, the LeT Chief, in a press communiqué to CNS said that the freedom fighters will win their freedom with their very own blood. He said the sun of freedom will set in and the sacred blood of the martyrs will not go waste. "Allah has promised glad tidings for such sacrifices".