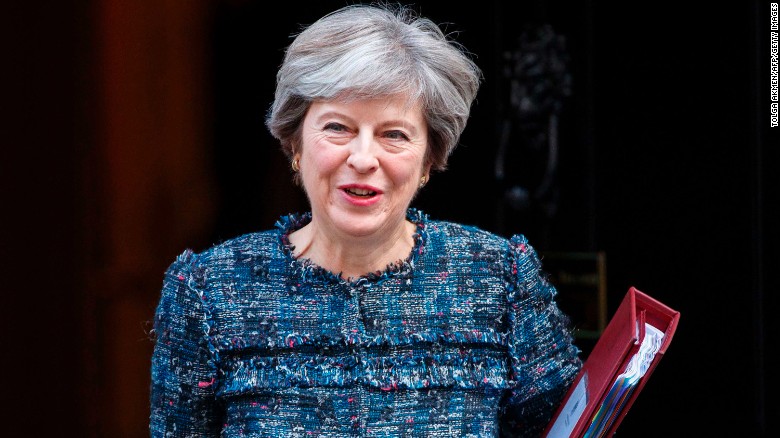 The International Trade Secretary raised further uncertainty over Northern Ireland as rows over a potential "hard border" threaten to derail Brexit talks.
Hogan told a British Sunday newspaper that May's ministers had "blind faith" in reaching a comprehensive free trade deal, and warned Dublin would "continue to play tough to the end" over the border.
Irish MEP Mairead McGuinness, a member of Taoiseach Leo Varadkar's Fine Gael party, told BBC's Sunday Politics she was "troubled" by Dr Fox's comments.
"We don't want there to be a hard border but the United Kingdom is going to be leaving the customs union and the single market", he told Sunday with Niall Paterson on Sky News.
Hogan's comments present a new challenge for prime minister Theresa May, who has days left to move the UK's talks with the European Union on from the opening issues of citizens' rights, the Irish border, and the Brexit bill, to trade.
One way of achieving that would be for continued single market and customs union membership - a stance rejected by the UK. European Union officials will want to see sufficient progress on all three before permitting negotiations to move to trade.
To date Brussels has insisted that Northern Ireland should continue to comply with an EU customs framework when the rest of the United Kingdom leaves the single market and customs union.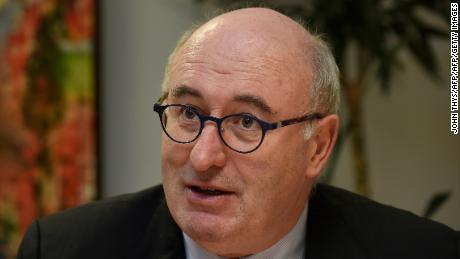 Irish heap pressure on Britain on post-Brexit border
May's government insists Britain will leave the customs union and single market when it leaves the EU.
"Most real costs to cross-border business today are not tariffs - they are about standards, about customs procedures, about red tape. These are solved by the single market, but not in an FTA".
Arlene Foster told her party's conference she wanted a "sensible Brexit" with a seamless Irish border, but said Northern Ireland could not operate under different rules to the rest of the UK.
Britain, Brussels and Ireland are all trying to strike a deal which avoids the imposition of a hard border between the latter and Northern Ireland.
But it is also adamant in its opposition to Northern Ireland being treated differently in any future Brexit deal from the rest of the UK.
However the Prime Minister's DUP allies have vowed they will not tolerate any attempts to keep Northern Ireland within the trade agreements.
If Downing Street was to cede any ground to the European Union over the issue then serious strain would be put on Theresa May's minority Conservative government confidence and supply arrangement with the DUP.