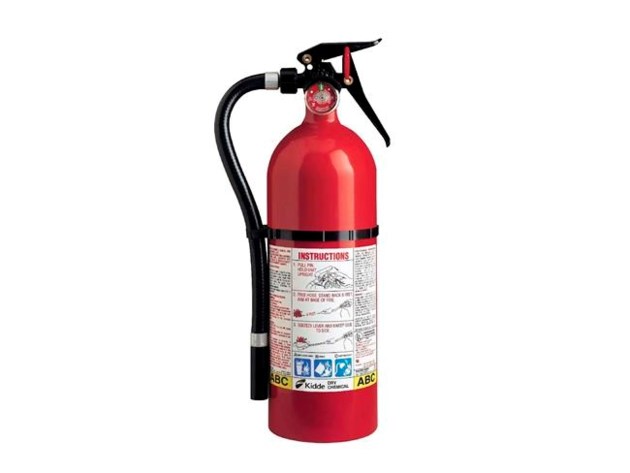 More than 40 million fire extinguishers sold over a four-decade period have been recalled because they may not work to put out fires, according to an announcement from the Consumer Product Safety Commission (CPSC). In addition, the nozzles on some of the extinguishers can detach with enough force to potentially injure someone.
The Canadian government is expanding a recall of Kidde and Garrison brand fire extinguishers to cover some 2.7 million of the devices in Canada, including some that date back more than 40 years.
Consumers should immediately contact Kidde to request a free replacement fire extinguisher and for instructions on returning the recalled unit, as it may not work properly in a fire emergency.
The company said the plastic handle of certain models break easily, making the extinguisher inoperable.
Kiddie extinguishers are sold at home and hardware stores across the nation.
In 2014, extinguishers failed to function as they should for emergency personnel responding to a fiery vehicle wreck. They can be found on the shelves of Walmart, Home Depot and can even be purchased online on Amazon. Also, there were about 91 reports of property damage linked to the problem.
The expanded recall involves fire extinguishers not included in previous recalls in March 2009 and February 2015.
Certain models of extinguishers also come equipped inside commercial trucks, RVs, and personal watercraft like a boat of jet ski.
Both agencies reported that they do not use any extinguishers affected by the recall.