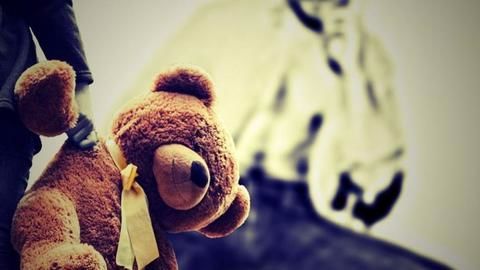 A disturbing incident has come to light, where a four-year-old boy has been booked for sexually assaulting his classmate in a private school of New Delhi.
According the deputy commissioner of police, legal experts were consulted "since an offence was made out and there was a victim", and a case of rape under the Protection of Children from Sexual Offences (POCSO) Act was registered.
In her statement to police, the girl's mother said the child complained of pain in her lower abdomen after returning from school on Friday.
After the doctors at Rockland Hospital examined the victim and confirmed it to be a case of sexual assault, the parents lodged a complaint at the Dwarka Police Station.
According to media reports, the four-year-old girl said the boy from her class unbuttoned her trousers and used his fingers to assault her in the classroom and washroom of the school. But, the girl started crying profusely at night and told her mother that her classmate had assaulted her using a pencil and his finger after unbuttoning her trousers in an empty classroom. The mother said the alleged abuse had left her daughter scarred and she runs away whenever it is brought up at home. According to police, the girl's mother approached them on Sunday after approaching the Delhi Commission for Women. She then told her parents of the assault.
"The Indian Penal Code (IPC) provides children below seven years of age certain protections against prosecution".
Even as the family members of the girl were repeatedly told about what she underwent, the mother sent a text message to her teacher and informed her of the incident who, she alleged, was not forthcoming with any assistance.
The school authorities, however, denied the allegations of negligence and non-cooperation in the complaint filed by the mother.
The mother of the victim is demanding action against school for dereliction of duties but no case of criminal negligence has been registered against the school so far. We are also looking for CCTV footage or if anything was captured.
"We must understand that it is absolutely not possible for a four-year-old to understand sexual behaviour".