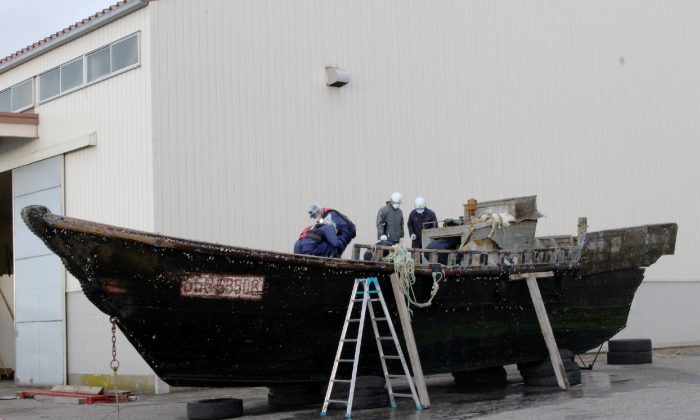 A fishing boat that washed ashore in Akita Prefecture late Thursday with eight North Korean men has disappeared at the port where it was moored, police said Saturday.
Investigators believe the men are not defectors and wish to return home, according to Japanese media reports.
Television footage from a pier in the city of Yurihonjo on Japan's northwestern coast showed a wooden boat rigged with bare light bulbs, used to attract fish and squid in dark waters, floating in rough water. Public broadcaster NHK said the men have asked to be returned to North Korea.
Chief Cabinet Secretary Yoshihide Suga said the investigation, which was to include the possibility of illegal fishing, was still continuing.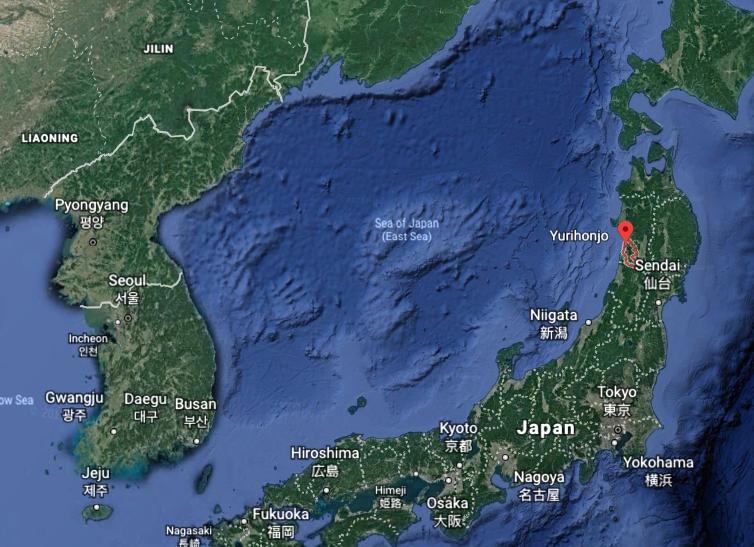 Yurihonjo Japan
It was not immediately clear what happened to the 2-meter wooden vessel, and police said bad weather prevented them from thoroughly investigating.
Earlier this month, Japan rescued three fishermen whose boat had capsized in the Sea of Japan and returned them to a North Korean ship. They were thought to have drowned.
The incident comes at a time of rising tension over North Korea's nuclear arms and missile programmes after United States President Donald Trump redesignated the isolated nation a state sponsor of terrorism. Japan has no diplomatic relations with North Korea.
The guard also found a pack of cigarettes written in Korean and other personal belongings with Korean written on them near the body, the official said.