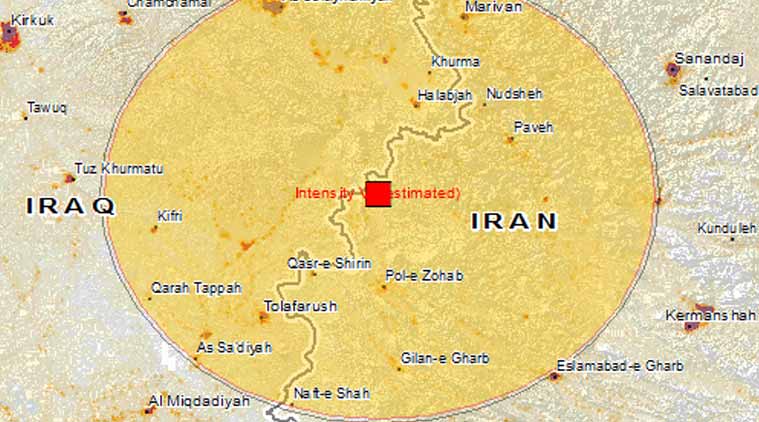 On Sunday in Iraq, a massive quake measuring 7.3 in magnitude rocked the northern part of the country near Haliabia, a city in northeastern Iraq near the Iran border.
According to the seismologic centre of the University of Tehran, the quake was magnitude-7.3 and happened in Ezgeleh village near the Iranian city of Kermanshah.
"The quake was felt in several Iranian provinces bordering Iraq ..."
In Iran, ISNA said the natural disaster was felt in several cities in the west of the country including Tabriz.
At least six people were killed in the western Iranian town of Qasr-e Shirin, Iran television said.
At least four dead were also reported in Iraq's Kurdistan region.
There were no immediate reports of casualties.
Many residents in the Iraqi capital Baghdad rushed out of houses and tall buildings in panic. Extensive damage has also been reported in countless villages, which have also seen telecommunication and power outages. "Electricity has been cut in some villages and rescue teams have been dispatched to those areas", TV reported.
Some have spoken of having felt the tremor in Kuwait.
The temblor, centered about 350 kilometers (217 miles) north of Baghdad, was felt throughout Iraq, USGS said.