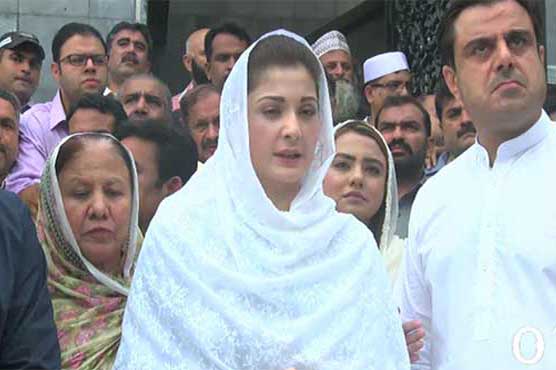 He said Nawaz Sharif had taken every possible step for the development of the country and he had streghtened the country's economy during his period, adding that worldwide community was acknowledging the PML-N government policies.
On Thursday, he arrived in Islamabad from London where he has spent most of the time with his wife who is receiving treatment for cancer.
The high court also ordered the National Accountability Bureau (NAB) to investigate and conduct a trial into the Sharif family's wider finances, including the London properties.
The court accepted the petition and requested the accountability court to provide a long order explaining the legal reasons behind its decision not to club the three references together, reports Dawn news.
The three accused has pleaded not guilty to the charges.
Later, Mr Sharif told the media that he was victimised.
He also said that Pakistan Peoples Party leader Asif Ali Zardari was speaking against him "to please someone".
"I don't have to say anything as the present situation and actions are in front of everyone", he said.
The anti-graft court last month rejected an application by Sharif that since all three cases deal with assets beyond means, so they should be taken up as a single case.
Nawaz Sharif, who was forced out by the Supreme Court in July following a corruption investigation against him following the Panama Papers leak case, had been facing an arrest warrant for failing to appear at hearings since early October.
Sharif and his supporters have denied the allegations and hinted at a political conspiracy driven by the powerful military.